What's on December 5-11 (Daily updated)
MUSIC&PERFORMANCE
HCMC-Performance by British bass producer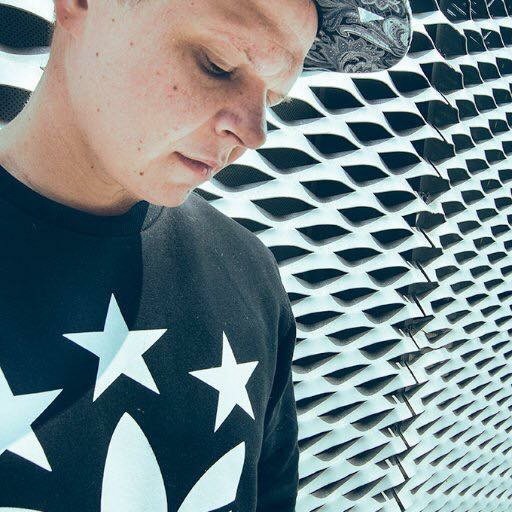 Dec 9, 9pm
Piu Piu Bar, 97 Hai Ba Trung Street, District 1

British DJ and bass producer Conrank will appear at his first ever show in Vietnam.

Conrank, who lives in Shanghai, China, specialises in experimental bass music and achieved fame with his breakout performance at the Secret Garden Music Party in 2010.

He has performed at music festivals across Europe, Asia, the US, and Australia. His new extended play "Hemispheres" was released on American DJ Shadow's imprint Liquid Amber.

Tickets are available at www.ticketbox.vn. .

Hanoi-Subscription Concert Vol. 96 – VNSO Bruckner II
Dec 7, 8pm
Hanoi Opera House,1 Trang Tien street
Conductor: SHIMONO TATSUYA; Violin Soloist: MATSUDA LINA
And the Vietnam National Symphony Orchestra (VNSO)
Programme
MENDELSSOHN
Violin Concerto E- minor, Op. 64
BRUCKNER
Symphony No. 1 (Linzer version)
Tickets: VND 200,000 – VND350,000 – VND500,000
Hanoi-Tsuyoshi Yamamoto Live In Concert
Dec 10, 8 pm
Hanoi Opera House, 1 Trang Tien street
A jazz music night by Japanese artist Tsuyoshi Yamamoto and his entire band and perform the most famous works as "The Way We Are", "Autumn in Seattle", "Misty", "Romeo and Juliet", "Sound of music Medley"… in "Tsuyoshi Yamamoto Live in Concert".
Yamamoto is highly musical and his expressions natural. Neither overly technical nor overly serious, and his performance is relaxed and melodious.
Hanoi-The Music of Poetry from Dan Tranh (Zither) by Nguyen Thanh Thuy
Dec 11, 8 – 10 pm
Heritage Space, 1st Floor, Dolphin Plaza
6 Nguyen Hoang (for car) | 28 Tran Binh (for bike), My Dinh 2, Hanoi
A special musical night called "Poems by Zither", performed by well-known artist Nguyen Thanh Thuy.
This performance draws on the traditional forms of recitation in Vietnamese music with the participation of guest singer Doan Thanh Binh, a cultural bearer of the Cheo and Ca Tru traditions, and one of the leading voice in Hanoi of today.
The program draws the poetry in music and the music in poetry together in an encounter between traditional and contemporary music.
HCMC-3rd International Guitar Festival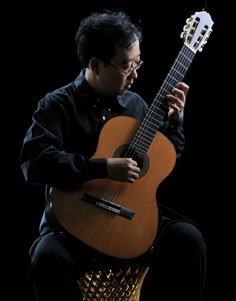 Dec 7 and 11
The HCMC Music Conservatory, 112 Nguyen Du Street in District 1

Featuring more than 60 foreign and Vietnamese guitarists

Highlighted artists include Naoki Ikuta of Japan, Callum Henshaw of Australia, Andras Csaki of Hungary and Vietnamese-Australian Le Hoang Minh.

The artists will stage three concerts: Espanol & Latino, Andras Csaki & Saigon Guitar Quartet and Le Hoang Minh-Robert Trent & Duo Firenze, featuring Spanish and Latin music.

They will also join artists from the US and Thailand to perform Ballad and Tango, a popular piece from the Dance Suite by English composer Mark Hougton.

The festival will include workshops and master classes from experienced guitarists.

Tickets are available at the box office.



HCMC-"Song for Saigon" Single Launch by Claire Cameron
Dec 6, 7 – 11 pm
La Fenetre Soleil, 44 Ly Tu Trong, District 1
Come and enjoy an evening of live music from British songwriter Claire Cameron. Celebrate the release of her new single which she spent two years writing here in Saigon and recorded in the UK with Claire Cameron Band.
______________________________________________________________________________________________________________
EXHIBITIONS
HCMC-Exhibition by British artist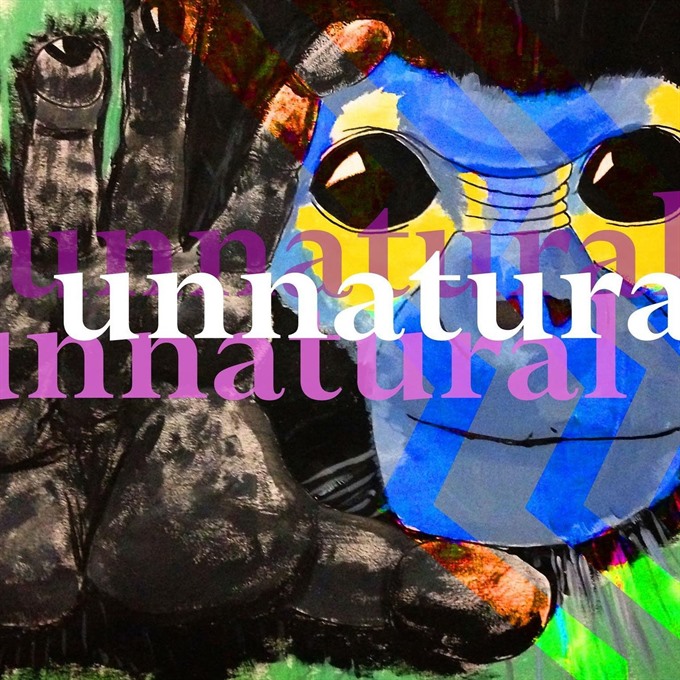 Dec 9, 8pm-11pm
Indika Saigon, 43 Nguyen Van Giai Street in District 1
HCM City-based British illustrator Patrick M Davies will display his works featuring various creatures.
The works in "Unnatural" will explore nature and surrealism through illustrations. Davies will also present a live painting performance along with music by local DJs.
Entry is free.

Hanoi-Book Exhibition "Vietnam Eye: Contemporary Vietnamese Art"
Casa Italia, 18 Le Phung Hieu street
"Vietnam Eye: Contemporary Vietnamese Art" is a publication featuring 56 Vietnamese emerging contemporary artists, 19 out of whom will have artworks presented in the exhibition at Casa Italia, Hanoi.
The book and the exhibition offer an overview of one of the newest and most exciting scenes in the global art world. Vietnam has developed rapidly in the last ten years with a new generation of contemporary artists who balance cultural and social issues with a contemporary outlook. This is a generation of artists who are aware of both the history of Vietnamese art as well international art world.
Hanoi-Exhibition "Living Forever with the Capital"
Thang Long Citadel, 19C Hoang Dieu street, Ba Dinh district
Featuring the documents, artifacts and photographs from the Hanoi Museum and the Thang Long–Hanoi Cultural Heritage Conservation Centre during the French war (1945-1954).
There is also an old books fair with many rare and valuable books about Hanoi.
Hanoi-Photography Exhibition by Daniel Friedman
Vietnam in Focus, 46 Hang Vai street, Hoan Kiem district
Displaying works by 71-year-old French photographer Daniel Friedman, who has lived and worked in Vietnam for over ten years, and brilliantly documented the many changes that have occurred during this time.
In his latest exhibition, Daniel's pictures of daily life in Hanoi and Danang are printed on parchment paper (Dó paper), giving these still images a rich, life-like colour and depth. We have the impression of peering through a window into people's lives, helping us to look again at the richness of the world surrounding us.
Hue City- Exhibition "Royal Treasures of the Nguyen Dynasty"

Until January 5, 2017
Hue Museum of Royal Antiques, 3 Le Truc Street
Displaying up to 64 pieces of the royal treasures are being introduced to the public of Hue province for the first time, after 71 years of conservation by the Vietnam National Museum of History.
On the occasion, the photobook "Royal Treasures" and the eighth volume of the documentary film "Museum of Royal Antiques" – wooden antiques have also been launched.
HCMC-Group Exhibition "Mirror-writing"
Galerie Quynh, Level 2, 151/3 Dong Khoi street, District 1
A group exhibition featuring new and rarely-seen works by Hoang Duong Cam, Jamie Maxtone-Graham, Trong Gia Nguyen and Truc-Anh.
"Mirror-writing" denotes the act of producing a reverse script – one decipherable only when viewed in a mirror. In much the same manner, the show "Mirror-writing" explores the idea of subversion.
HCMC-Exhibition "The Sky of Fame" by artist Quach Bac
Craig Thomas Gallery, 27I Tran Nhat Duat Street, District 1
A solo exhibition featuring oil paintings by Hanoi-based artist Quach Bac, a talented young visual artist who brings a critical eye and a mature perspective to his work in spite of his relative youth (b. 1988).
HCMC-Exhibition "Graphic Design and Typography"
Ho Chi Minh City Exhibition House, 27 Le Thanh Ton Street, District 1
The most interesting designs that the world of script and graphic design have to offer will be displayed at this exhibition.
This exhibition is directed especially at professionals and students working in the fields of graphic design, advertisement, marketing, communication, multimedia, publishing and education and to everyone else interested in typography and design.
_________________________________________________________________
CINEMAS
Hanoi-Film Screening "I Kissed a Girl"
Dec 11, 6 pm
L'Espace, 24 Trang Tien Street
Come to the film screening "Toute première fois" (I Kissed a Girl) (France, 2015, 98'). The film is not suitable for children under 16 years old.
Director: Maxime Govare, Noémie Saglio; Casting: Pio Marmaï, Franck Gastambide, Adrianna Gradziel
A journey of a gay groom who runs away from his husband-to-be for a bombshell that makes audience laugh!
Film synopsis: Jérémie, 34, wakes up in an apartment he doesn't know, next to a woman he doesn't know. She is Adna, a stunning Swedish woman who is as funny as she is sweet. Is this the beginning of a fairy tale? Not quite, since Jérémie is about to get married—to Antoine.
Language: French with English subtitles
Ticket price: 50,000 VND
Special price for members of L'Espace and students: 40,000 VND