What's on November 13-19 (Daily updated)
MUSIC & PERFORMANCES

Hanoi-"Beyond the Sound": Day 1 – Will Guthrie

Nov 18, 8 – 10 pm,

Heritage Space1st Floor, Dolphin Plaza, 6 Nguyen Hoang (for car) | 28 Tran Binh (for bike), My Dinh 2,
Tel: 024 6254 3319 – Hotline: 090 282 6769
Email: heritagespacehanoi@gmail.com
Website: heritagespace.com
Facebook: fb.co/HeritageSpace

A totally new series of experimental music called 'BEYOND the SOUND'. Heritage Space coordinates with DomDom to introduce music lovers to a talented artist: Will Guthrie, in just one night only in Hanoi.

Will Guthrie is an Australian drummer / percussionist living in France. He works in many different settings of music: live performance, improvisation and studio composition using various combinations of drums, percussion, objects, junk, amplification and electronics…

Tickets

Surcharge:
– Special: 100,000vnd (including one free drink)
– Standard: 80,000vnd
– Member: 50,000vnd (for members, students – show your student's cards when check-in at gate)

For booking, contact:

Email: pdpham.heritagespace@gmail.com
Hotline: 0169 944 9795 (Ms. Dzung)

Hanoi- Music Night "Parallel Asteroid"

Nov 17, 8 pm,

Manzi Art Space, 14 Phan Huy Ich street, Ba Dinh district

An electro-acoustic composed improvisation for saxophone and synthesizer.

'Parallel Asteroid' connects experimental, acoustic and electronic sounds with the aesthetics of contemporary music. Their work is a research into the relationship between electronic and organic sounds.

The musicians are Vietnamese pianist and synthesizer player – Cao Thanh Lan and Gregor Siedl from Austria on clarinet/saxophone, gamecalls and tubes. "Parallel Asteroid" have been touring extensively in Europe, Japan, Brazil, China, Taiwan and Vietnam.

Hanoi-Ca Hoi Hoang – GAP Tour 2017

Nov 18, 7.30 pm,

Hanoi Rock City, 27/52 To Ngoc Van street, Tay Ho District.

Ca Hoi Hoang focuses on lyrics, sounds, new effects, and how to pronounce words, which harmonize with each other. You might hear a song as it was recorded 20 years ago; or maybe it has "evolved", being deposited, simply in a different form from the previous two albums.

Music Performance "The Fifth Cardinal Direction"



HCMC: Nov 13, 8 – 9.30 pm
HCMC Conservatory of Music, 112 Nguyen Du Street, D1
—
Hanoi: Nov 15, 8 – 9.30 pm
Hanoi Opera House, 1 Trang Tien Street

A composition by Gregor Siedl & Cao Thanh Lan.

The fifth cardinal direction can be found in ancient Asian-, Native American- and Indo-European cultures and represents the center, the here and now, the inner self. This composition is an introspective journey to the inner self and its transformations during a person's lifetime.

Free entry

HCMC-Japanese, Vietnamese soloists to play "A Night of Concertos" concert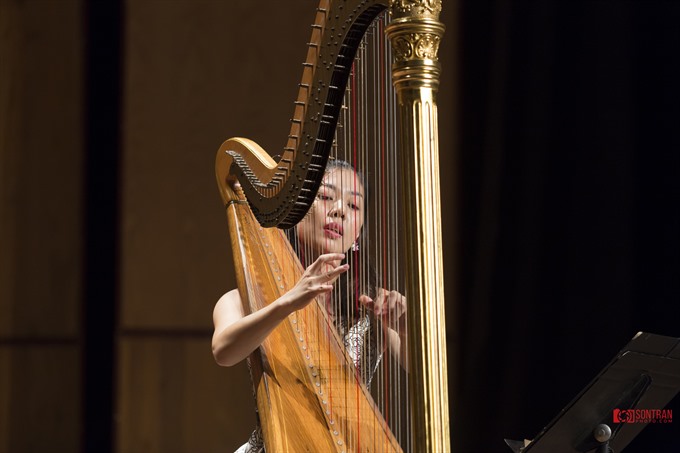 Nov 19, 8pm

HCM City Opera House, 7 Lam Sơn Square, D 1.

Japanese flutist Kaoru Kamiishi and harpist Nana Ishizaki will present Mozart's Concerto for Flute and Harp in C Major, K 299.
Violinists Tăng Thành Nam and Lê Minh Hiền will perform Concerto for 2 Violins in A Minor, RV522 by Vivaldi, while clarinetists Đào Nhật Quang and Nguyễn Tuấn Lộc will play Concerto for 2 Clarinets in E-Flat Major by Krommer.

Tickets are available at the venue's box office or at www.ticketbox.vn.
__________________________________________________________________

EXHIBITION

Hanoi- Exhibition "Lilt and Fierceness"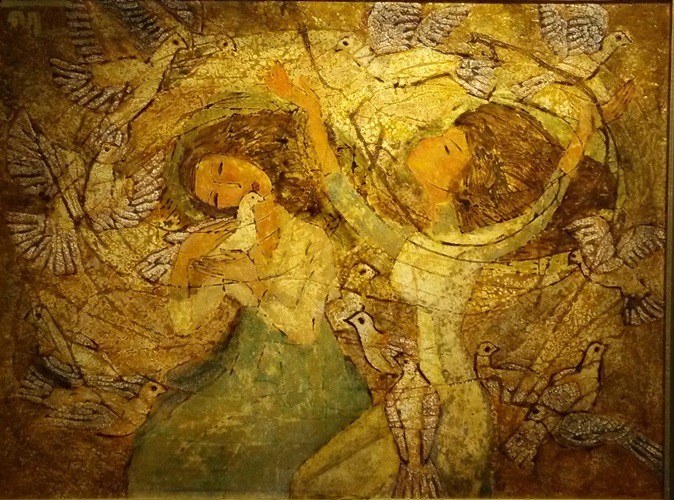 Until February 2018

Hanoi Museum, Pham Hung Street

A new exhibition at the Hanoi Museum features work by two painters whose contrasting themes and styles portray the world's diversity.

Titled Du và Dội (Lilt and Fierceness), the exhibition showcases more than 300 artworks by Lê Văn Thìn and Ngô Xuân Bính created with various materials: lacquer, oil, dó (poohnah) paper and mixed media.

Hanoi-Solo Exhibition "Du Ca" by artist Doan Xuan Tang


Dong Phong Art Gallery

03 Ly Dao Thanh Street, Hoan Kiem District

Doan Xuan Tang will show his latest paintings at the exhibition, 'Du Ca' (Sing and Dance), featuring landscapes and people of the mountainous area Du Ca. The paintings are done in acrylic, charcoal, golden leaves on paper and canvas.





Hanoi-Group exhibition "Utopia Land"

1st Floor, Dolphin Plaza, 6 Nguyen Hoang (for car) | 28 Tran Binh (for bike), My Dinh 2, Nam Tu Liem district

Featuring artworks of 15 artists from Germany, France, Serbia, South Korea, India, America and Viet Nam. All works are results of 5 exchange and working weeks of MAP.

Disciplines are varied from painting, sculpture, photography, videography, multimedia, conceptual and public art, installation and site-specific art.

Hanoi-Exhibition "Just by Being" by Nguyen Duc Phuong

Manzi Art Space

14 Phan Huy Ich street, Ba Dinh district

'Just by Being', consisting of a series of paintings on old books, pharmacopoeia or old bibles of Tay minority people from the Northwest mountainous areas of Vietnam), created with natural pigments originated from soil, flowers and plants; and a series of 9 sculptures made out of paper and clay, acts as a chronicle of a vanishing culture, but also brings hope and life to the ruins of time.

HCMC-Exhibition "Spirit of Friendship'

The Factory Contemporary Arts Centre, 15 Nguyen U Di, Thao Dien, District 2

A survey exhibition highlighting the role and contribution of the friendships between artist in furthering the development of the experimental art practice in Vietnam, since 1975, featuring 22 artist-groups from across the country.

As an educational display, it gives recognition to how 'friendship' continues to further the testing and encouraging of ideas among artists, beyond what was officially understood, taught, or predominantly exhibited in Vietnam at that time, believing their art worthy of more than catering to ideological/formal and touristic (commercial) demands.

Tickets: VND 35,000 (adults) – VND 25,000 (students)

HCMC-Exhibition "Paradise Lost" by Hoang Thanh Vinh Phong

The Factory Contemporary Arts Centre, 15 Nguyen U Di, Thao Dien, District 2,

'Paradise Lost' by Hoang Thanh Vinh Phong (born 1971) will bring visitors to a world where the familiar is made strange, the mundane mythologised and the symbolic re-arranged. Through the shifting of shapes and twisting of material, images and objects from the everyday world are taken out of context, heightened with a sense of ambiguity, asking us to look beyond what our first glance has to offer.

Ticket: VND35,000 – VND25,000 (with appropriate student ID) – free for children under 16.