What's on March 18-24 (Daily updated)
MUSIC & PERFORMANCES
Hanoi - Concert "On the PATH of the Ancestors"
Mar 22, 8 pm
The Grand Concert Hall, Vietnam National Academy of Music
77 Hao Nam Str., Dong Da District

Grammy Award winning conductor Jeff von der Schmidt returns to conduct the Hanoi New Music Ensemble in a concert of three generations of Vietnamese new music. The concert opens with "JIJI" by Luong Hue Trinh, welcoming her back to Hanoi after completing her studies in Hamburg, Germany. JIJI is dedicated to her teacher Georg Hadju and uses ancient dan tranh with instruments and technology. "TUYEN LUA" by Nguyen Thien Dao is from the war years of 1968 and then the iron horse victory of Vietnamese boy hero Phu Dong. The concert ends with the world premiere of "METAL WATER FIRE" with the poetry of Nguyen Duy and music of Vu Nhat Tan, combining soloist Tran Thu Thuy with Hanoi New Music Ensemble and Dong Kinh Co Nhac the Ancient Music Group of Tonkin. This concert also begins a regional collaboration between Hanoi New Music Ensemble and the HongKong New Music Ensemble with players Karina Yau and Chronicle Li coming to Hanoi from Hong Kong.
Hanoi-Music Night with Chaton
8pm on March 23

L'Espace

24 Trang Tien Street, Hoan Kiem District,

Known as Chaton or Siméo, Simon Rochon Cohen is a talented French singer-songwriter and music producer. Returning to Hanoi for the second time after 9 years, Chaton will tell the audience his life story, his dreams, illusions and the loneliness he feels in the most honest way imaginable.

Ticket: VND210,000 – VND130,000 (members) – VND100,000 (student)
Hanoi-Seoul Experimental Music "Discordant"

Mar 21, 8.30 – 10 pm
Heritage Space, 1st Floor, Dolphin Plaza, 6 Nguyen Hoang / 28 Tran Binh, My Dinh 2,

Introducing two pioneers of South Korea's experimental musicians: Jin Sangtae and Choi Joonyong
HCMC-Teh Dar: Vietnamese Tribal Culture



6pm, March 11 and 14

Ho Chi Minh City Opera House

7 Cong Truong Lam Son, Ben Nghe Ward, District 1

'Teh Dar: Vietnamese Tribal Culture' features a vibrant display of circus arts, aerial acrobatics, and tribal music within an hour-long performance.

The show highlights the lives of tribal families from the southwest highlands of Vietnam, using UNESCO-listed percussion instruments, such as Vietnamese gongs and buffalo horns, as well as vibrant costumes, and a stunning bamboo cirque depicting various landscapes and creatures from tribal folklores.

Price range: VND630,000 - VND1,470,000
__________________________________________________________________
EXHIBITION


Hanoi-Exhibition "Daily Conversation"

Until April 30, 9 am – 8 pm
L'Espace, 24 Trang Tien, Hanoi

An exhibition by Le Kim My & Vu Kim Thu.

"Daily Conversation" is a mix between silk paintings by Le Kim My and original installations by Vu Kim Thu. Two artists with distinct art practices exhibit together for the first time at L'Espace.

The daily life is a vendor sitting on the street under electric wires, old jars under the table, passing through chickens, ducks, markets,… and many other stories portrayed in Le Kim My's paintings and Vu Kim Thu's lanterns – her little world.

With different modes of expression, the two artists tell the story of the daily life in this shared space.

Free entry

Hanoi- Exhibition "Particles" by Nguyen Xuan Luc
Vietnam Fine Arts Museum, 66 Nguyen Thai Hoc Street, Ba Dinh District,
The first solo exhibition by painter Nguyen Xuan Luc, displaying 34 square-sized and rectangular works and 16 round paintings.

Hanoi-Exhibition "Reflective Impressions: van Gogh & his works"

Vincom Centre for Contemporary Art (VCCA)

B1 – R3, Vincom Mega Mall Royal City

72A Nguyen Trai, Thanh Xuan District,

The exhibition" "Reflective Impressions: van Gogh & his works", using applied technology, introduces to the public more than 35 artworks of Vincent van Gogh, one of the most excellent post-impressionist artists.

HCMC-Exhibition "Machine is Nature"

The Factory Contemporary Arts Centre, 15 Nguyen U Di, Thao Dien, District 2

Featuring 15 artists from Vietnam, Thailand, Bangladesh, China and the UK, curated by The Factory and Inlen Photo Gallery.


This exhibition seeks to engage the behaviour and consequence of thinking that machines have become the 'Nature' we study and prioritise. It examines the current times in which we live, sharing the work of artists who are both in awe, and critical, of the patterns, substance, psychological relations and historical fictions between assumptions of Nature and the Machine.
__________________________________________________________________________
CUISINE HIGHLIGHTS
Hanoi-Authentic Singaporean cuisines
Mar 22, 6pm
Pacifica restaurant, Pan Pacific Hanoi, 1 Thanh Nien Road
Featuring authentic Singaporean dishes including soya sauce chicken, Popiah & Kueh Pie Tie, and chilli crab prepared by four well-known Singaporean chefs including Chef Liao Fan Hawker Chan, and Chef KGH Joo Chiat Popiah.

HCMC-Saigon Burger Festival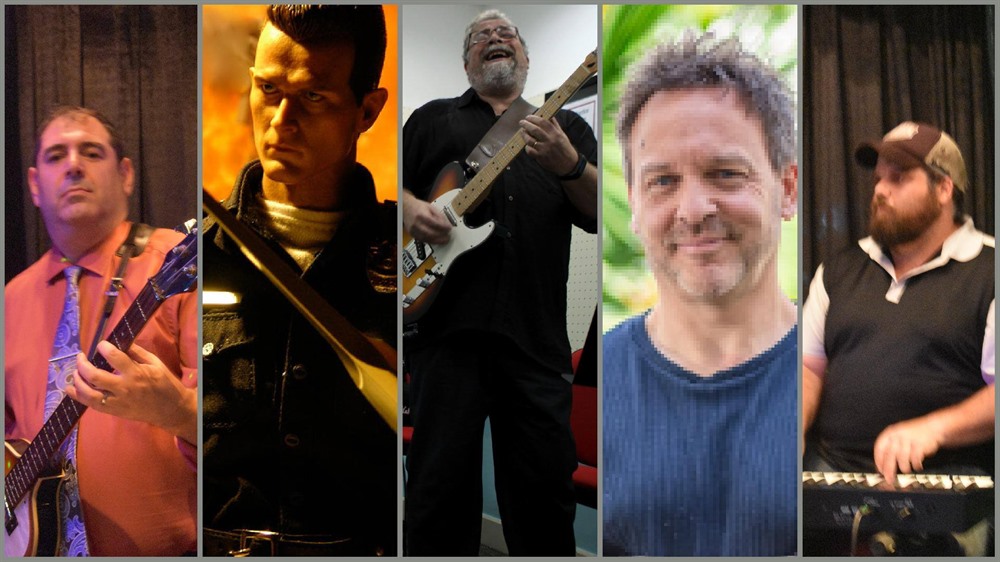 Mar 23, 12pm-3pm
Saigon Outcast, 188/1 Nguyen Van Huong Street, D2
Featuring burgers from nine local restaurants.

Board games and live performances from the BBQ Blues Band, a five member band that plays classic rock.

Tickets: VND50,000.
HCMC-French culinary festival

The fifth annual French culinary festival Goût de France to feature 51 restaurants from Vietnam.

HCM City-based French restaurants like Annamite, Cocotte Ben Thanh and La Bordeaux will join the event and serve healthy, authentic French dishes.

A photo exhibition of meat products and cheese from France will be open from March 21 to June 15.

All three activities will take place at the Consulate General of France in HCM City at 6 Le Duan Street in District 1.

A workshop on a sustainable and healthy diet will be organised at the General Sciences Library on Lý Tự Trọng Street in District 1.

A screening programme of six films and documentaries on French gastronomy will be featured as well.

The films will be screened on Tuesday and Saturday from now to March 30 at the Institute of Cultural Exchange with France (IDECAF) at 31 Thái Văn Lung Street in District 1.

Cam Ranh City- Open-air artist's studio with street food feast
Every Wednesday
Lang Viet Restaurant, The Anam

An outdoor art studio and gallery with four artists from 5pm to 9pm, permitting guests to mingle with the artists as well as inspect a showcase of the artists' completed pieces while having buffet from 6.30pm – 9.30pm with dishes such as grilled beef wrapped in betal leaf, grilled prawns, egg noodle soup with pork ribs, quail egg and bean sprouts, and green papaya salad with dried beef.

Buffet priced at 812,000 VND (USD 35).