What's on May 27-June 1 (Daily updated)
MUSIC & PERFORMANCES

Hai Phong City- ASEAN Music Festival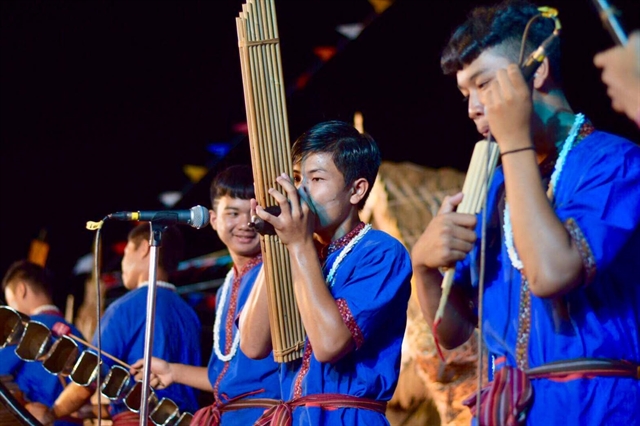 May 25-31,
Hai Phong Opera House, Hai Phong City

Featuring performance art troupes from across ASEAN.

More than 160 artists from Cambodia, Laos, Thailand, Indonesia, Malaysia and Philippines will perform, alongside four Vietnamese troupes representing different regions of the country.

Performances will include dancing, choir singing, orchestras and singing in both traditional and contemporary styles.

Hanoi-'Lang Toi' (My Village) by Lune Production

6pm on May 26 - 27

Hanoi Opera House

1 Trang Tien Street, Hoan Kiem District,

Lang Toi (My Village) is a delicate fusion of tradition and innovation, where the poetic beauty of Northern Vietnam's village life is presented through a new cirque approach.

Farming, building activities, traditional games, and the lifestyle of Northern villagers are recreated through ancestral bamboo props, breath-taking cirque and acrobatics performances, and rhythmic dance, to distinct folk music from more than 20 musical instruments.


Ticket prices: VND 700,000- VND 1,050,000
HCMC-A O Show by Lune Production


Every day from Monday to Friday, 6pm

Ho Chi Minh City Opera House, 7 Cong Truong Lam Son, Ben Nghe Ward, District 1

Featuring optical illusions and impressive acrobatics, paired with traditional music performances by a troupe of talented local artists.

Known as the Cirque du Soleil of Vietnam (minus the flashy outfits), this live show depicts the transition of rural Vietnam into today's modern landscape, using props such as giant woven baskets, scaffolding, bamboo canes, and ropes.

Price range: VND630,000 - VND1,470,000
______________________________________________________________________________________________
EXHIBITION

Hanoi-Korean artists present traditional lacquer art at exhibition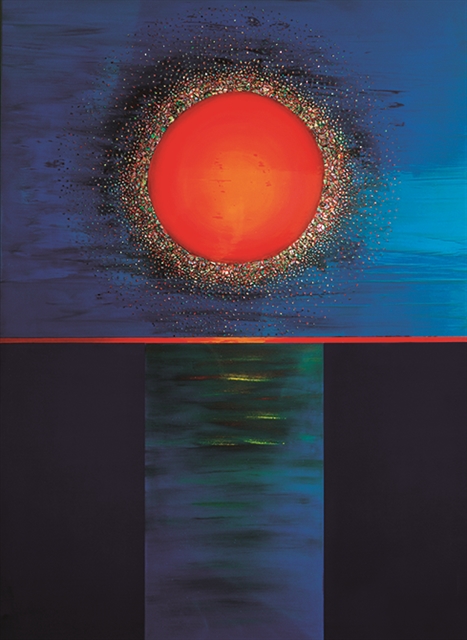 Until June 23
VICAS Art Studio, 32 Hao Nam Street

The exhibition "Ottchil Contemporary Art" features the work of 15 contemporary Korean artists.

Ottchil is the art of creating lacquer paintings with natural materials including paint and mother-of-pearl.

The themes are varied including still life, landscape and abstract.

Hanoi-Exhibition for Prize-Winning Drawings at "European Characters in Vietnam"

Second opening: May 31, 6 pm
Exhibition: May 31 – June 2
Goethe Institut, 56-58 Nguyen Thai Hoc, Ba Dinh,

An exhibition of drawings that have won prizes at the competition "European Characters in Viet Nam".

"European characters in Vietnam" is a creative competition which requires participants to illustrate and create dialogues for characters from European literary works. It received about 1500 submissions and selected 108 best drawings (12 drawings per character) to exhibit at L'Espace and Goethe Institute.

Hanoi- Exhibition: Korean Ottchil Art 2019

VICAS Art Studio, 32 Hao Nam Street, Dong Da District,

Introducing 47 ottchil (Korean lacquer) artworks by 15 Korean contemporary artists.

The exhibition offers our colleagues, artists and audience in Vietnam with a more profound understanding of ottchil art, and insights on the approaches and methods that generation of artists in Korea have been preserving.

HCMC-Exhibition "Interface" by Oanh Phi Phi

The Factory Contemporary Arts Centre, 15 Nguyen U Di, Thao Dien, District 2,

The first solo show by Oanh Phi Phi in Ho Chi Minh City.

The art of Oanh Phi Phi is primarily a relationship between sơn mài (lacquer), light and movement. In her works, Oanh Phi Phi seeks to challenge the assumption of form, capacity and definition of lacquer, preferring to argue its immersive (as opposed to optical/decorative) powers.

HCMC-Exhibition "Dew Drips, Smog Seeps: Sculptural Lament Collection"

Vin Gallery, 6 Le Van Mien, Thao Dien, District 2,

A sculptural collection by Vietnamese artist Nguyen Thuy Hang which seeks to emphasise the instances and spontaneity in life.

Hang is one of the rare female artists in Vietnam who has made marks in both literature and visual arts, constantly shifting between the duality of these worlds.

HCMC- Exhibition "Serpents' Tails" by UuDam Tran Nguyen

Galerie Quynh, 118 Nguyen Van Thu, Dakao, District 1

The exhibition comprises a three-channel video, sculpture, photographs, and an immersive installation of motorbikes whose exhaust systems inflate, feed, and give flight to tubular "serpents" sewn together from disposable plastic ba