What's on September 30- Octorber 6 (Daily updated)
MUSIC & PERFORMANCES
Hanoi-Concert "German – Vietnamese Melodies"
Oct 2, 7 pm
Goethe Institut, 56-58 Nguyen Thai Hoc, Ba Dinh,

Featuring German and Vietnamese music


The concert consists of three parts: Vietnamese works, chants of Đào Minh Quang and german works. The start of the event is "Trở về đất mẹ" (return to motherland), a composition of Nguyen Van Thuong, Thang Long Band and musicians Huyen Trung and Minh Hieu.
Hanoi-Classical Music Night: Charles-Valentin Alkan

Oct 5, 8 pm
L'Espace, 24 Trang Tien Street
Classical music night CHARLES-VALENTIN ALKAN (1813 – 1888).

MAESTOSO PIANO SERIES NO. 4
Piano solo – Le Magnum Opus
12 Etudes in All the Minor Keys, Opus 39
Alessandro Marino & Nguyen Duc Anh

Ticket price 300 000 VND
Ticket price for members & student 200 000 VND
Discounted price applicable until: 04 Oct 2019
Tickets are available at L'Espace (Mon to Thu: 8.30 am – 7 pm / Fri: 8.30 am – 6 pm and 6.30 – 8 pm / Sat: 9 am – 7 pm)
Get your ticket online here
HCMC-Italian conductor to lead concert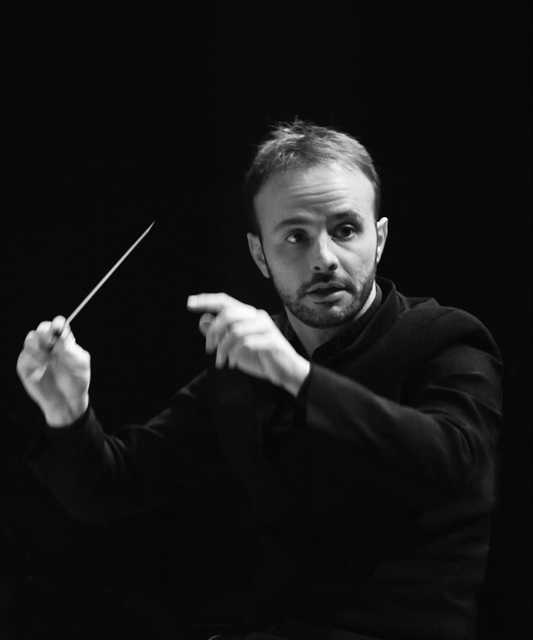 Oct 5, 8pm
The Opera House is at No 7 Lam Sơn Square in District 1
A concert featuring Italian music.

The event will be co-organised by the HCM City Ballet Symphony Orchestra and Opera (HBSO) and the Consulate General of Italy in HCM City.

Tickets are available at the venue and at www.ticketbox.vn.

_______________________________________________________________________________________
EXHIBITION
Hanoi- Exhibition "Seoul – A Metropolis after Four Decades"
Opening: Oct 1, 9.30 am
Exhibition: Oct 1 – 12
Temple of Literature, 58 Quoc Tu Giam Street
—
Exhibition: Oct 1 – 30
Korean Culture Center, 49 Nguyen Du, Hai Ba Trung Street

Introducing 62 photographic works from the perspectives of 12 photographers, included the veterans and the newcomers, on the conflicts between traditions and modernity, followed by the destruction and new construction of the city of Seoul – the capital of South Korea.
Hanoi- IN SITU – An Exhibition by Six
Until Oct 15, 9 am – pm
Manzi Exhibition Space, 2 Ngõ Hàng Bún

A group exhibition featuring six contemporary artists of Vietnam.

As suggested by the name 'In Situ' – a Latin phrase meaning 'in the original place', 'appropriate position', or 'natural arrangement' – the exhibition showcases the latest artworks dedicated to Manzi by Nguyễn Phi Phi Oanh, Lê Hoàng Bích Phượng, Nguyễn Huy An, Nguyễn Trần Nam, Nguyễn Đức Phương and Nguyễn Minh Thành.

Free Entrance
Hanoi-Exhibition "The Girls"
Opening: Oct 1, 5 pm
Exhibition: Oct 1 – 15, 9 am – 12 pm and 1.30 – 5 pm
VICAS Art Studio, 32 Hao Nam Street, Dong Da District

A group exhibition by Nguyen Gia Duc, Dao Tuan, Doan Xuan Tung, Phan Van Thang, Pham Ngoc Vu and Nguyen Minh Tu.

In life as well as in art, THE GIRL is one of the topics that have longest history but never gets old or outdated, because the aesthetic ideal of beauty (both physical and mental beauty) of GIRLS differs from era to era and from culture to culture.

This exhibition brings together 6 artists of different ages and genders to express their opinions about "girls".

The body of "girls" is the most popular topic, but the artistic techniques and expressive purposes are never the same.
HCMC – Exhibition "Landscape | Mindscape" by Ha Manh Thang
Opening: Oct 3, 6 pm
Artist talk: Oct 5, 4.30 – 6 pm
Exhibition: Oct 3– Nov 2, 10 am – 7 pm (Tue – Sat)
Galerie Quynh, 118 Nguyen Van Thu, Dakao, Dist 1

An exhibition of new work by Ha Manh Thang, one of Vietnam's most accomplished painters.

Consisting of mixed media paintings on canvas, silk, and paper, the work, inspired by the artist's extensive collection of Vietnamese antiques, evokes the change of the seasons, and the mixture of melancholia and awe experienced when viewing the remains of beautiful ruins.