What's on November 25-December 1 (Daily updated)
MUSIC& PERFORMANCES
Concert with Ensemble Phoenix München


Hanoi: Nov 29, 8 pm
Youth Theatre, 11 Ngo Thi Nham Street
—
HCMC: Nov 27, 8 pm
HCMC Conservatory of Music, 112 Nguyen Du, Dist 1

A concert with Ensemble Phoenix München, this year's German artist for EU Music Festival.

The ensemble earned an international reputation for its historically correct and authentic plays. The musicians perform on original instruments or replicas. They do guest performances at Innsbrucker Festwochen der Alten Musik, Tage Alter Musik Herne, Gent Festival OdeGand, Festival Internacional de Arte Sacro in Madrid or Prager Frühling or Budapester Frühlingsfestival, to name just a few. The repertoire consists of works from Renaissance and Baroque. In addition to that the ensemble commissions pieces from contemporary composers.
HCMC- Franco-Vietnamese Days of Innovation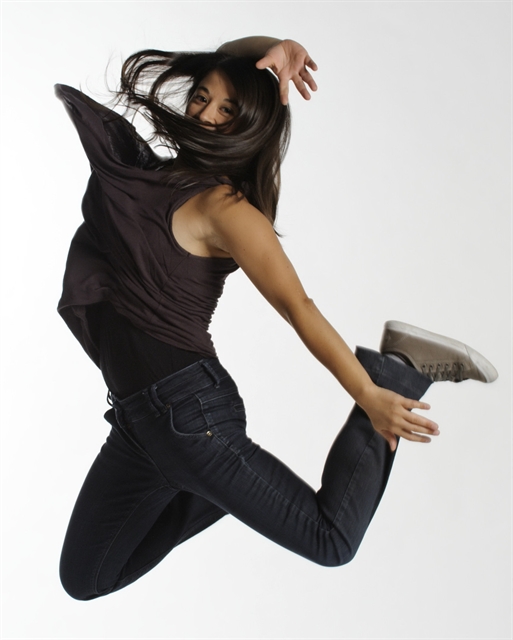 Nov 27-Dec 4
Featuring four innovation programmes and a dance show during the second Franco-Vietnamese Days of Innovation.

The event will open with Health Day at the HCM City University of Medicine and Pharmacy in District 5 on November 27.

The Sustainable Development Day on November 28 will include discussions among Vietnamese and French scientists on sustainability science and six projects on waste treatment and air pollution in Vietnam. It will be held at the HCM City Polytechnic University in District 10.

The Digital Image Day will offer visitors an opportunity to discover the latest digital technologies and the application of digital technologies in animation filmmaking. The programme will be held on November 30 at Lotus University in District 1, featuring speakers from France.

All four programmes are free.
____________________________________________________________________________

EXHIBITION

Hanoi-Art for You 12 HANOI
Nov 28 – Dec 3, 9.30 am – 8 pm
Manzi Exhibition Space, No. 2 Ngo Hang Bun Street

From Manzi:

In December 2014 we opened the doors to the first edition of ART FOR YOU. Our plan, was to create a meaningful calendar event that aimed to not only bring more Art into people's homes, but find a way to develop the art market in Vietnam to support artists and independent art spaces.

For more details about the event, visit: https://gallery.mailchimp.com/6d4b93d5502f856e49c3ed6ca/files/5ed282c9-32f0-4a79-a9c0-ede5e60e18d0/afy_12_press_release_en.pdf
Hanoi-Exhibition "Event Horizon"
Opening: Nov 27, 7 pm
Exhibition: Nov 27 – Jan 27, 2020
Erato School of Music and Performance Art, 56 Tram Street

From the organizer:

A group exhibition by 14 artists specializing in multiple artistic disciplines.

Each artist has an individual identity, and distinctive personality represented through his/her practices and artistic perspective. They are the artists who inherit the features of traditional art and bring it into experimental practices from the way of using medium to building concept.


For more information about the event, visit: https://hanoigrapevine.com/2019/11/exhibition-event-horizon/
Hanoi-MAP 2019 – Exhibition BEYOND DESTRUCTION


Until Dec 8
Gallery of VICAS art studio, Vietnam National Institute of Cultural and Art Studies
32 Hao Nam st., Dong Da District

From Heritage Space:

Heritage Space proudly introduce BEYOND DESTRUCTION – the final exhibition of our annual contemporary international art exchange project called 'Month of Art Practice – MAP 2019'.

As the theme of the project Month of Art Practice, BEYOND DESTRUCTION kindles inspirations and rationales for the incipience of artists' interrogations and quests for the 'beyond' places, which can be in manifold space-time realities, the inner mind, and personal cognition. In addition, incipience here also institutes various, adverse or exquisite contemplation about 'Destruction' hidden under implications and metaphors in real life, in unceasing transformations of mind, and in endless furious collisions of contemporary events reflecting history. BEYOND DESTRUCTION presents the art works of 15 artists from Japan, Korea, Switzerland, Germany, Myanmar, and Vietnam. They can be in different art forms: video, photography, performance, fine arts, installation, concepts, excerpts. Refined from field research and voyages through visible or invisible lands, those art works depict both ambiguously and meticulously the shape of the lands and the identity of decay in artists' deeply personal ways.
For more information about the project, visit: https://drive.google.com/file/d/1Oc0KeC6C9XH7NoEGhnAhgHM5bmcgYb_8/view