What's on November 23-29 (Daily updated)
MUSIC & PERFORMANCES
______________________________________________________________________
EXHIBITION

HCMC-"Tuong – The Mirror Reflex Human"
Nov 14-28,10 am – 6 pm,
Eight Gallery
8 Phung Khac Khoan, Đa Kao, D1
From the organizer:
Tuồng – The Mirror Reflex Human is a collection of Nguyen Ngoc Vu's work, illustrating the experience by combining different aspects of a culture where everything is obsoleting.
Through the Tuong masks, Vu projected his inner self out to the society and the other way around. Here, problems are represented by blending visualized mythologies and satirical form art as a way to communicate with the audience. Via his works, I raised the questions about the connection between human and the social environment, to which each viewer has to find their own way to answer.
Special Appearance: Cao Hoang Long and Khoa Nguyen
Hanoi - ASEAN Graphic Arts Exhibition


November 6-25.

Displaying 117 works of 84 painters from 10 ASEAN member nations. They were selected from entries sent to the third ASEAN Graphic Arts Competition.

The entries had been created since 2017 and can include embossed prints, concave prints, flat prints, collagraphs, multidimensional prints, gum prints and digital prints.

The works reflect the landscapes and the life in the ASEAN countries as well as highlight urgent and contemporary issues relevant to the bloc's members.

Danang-Exhibition to raise funds for victims of natural disasters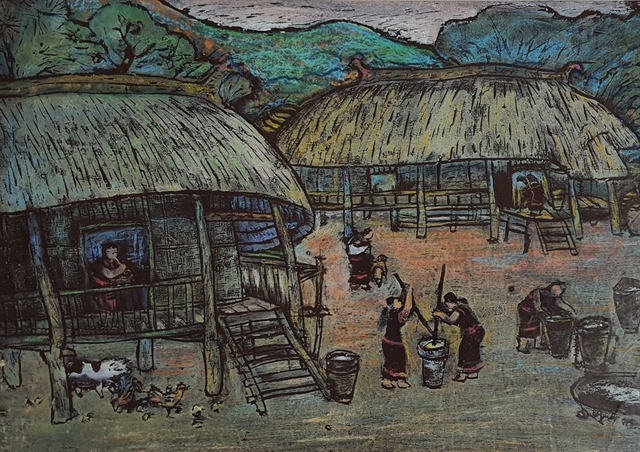 Until 25,

Danang Fine Arts Museum

Featuring 60 wooden carvings, zinc and stone block prints by 18 artists to raise funds for the victims of floods and landslides in the central region.

Hanoi-No Rain Without Clouds: Preserving Vietnamese Art for the Future
____________________________________________________________________________
CINEMA

European Film Festival 2020
Nov 20-Dec 3,

Hanoi, Ho Chi Minh City, Thua Thien-Hue and Can Tho

Featuring 13 movies, including several national and international award-winning ones, that target different groups of audiences from children, youths to adults.