50 face poisoning after eating wild boar blood soup
Up to 50 people in the northern province of Thai Binh suffered from poisoning after eating wild boar blood soup at a party.

According to the provincial Department of Food Safety, on the evening of June 10, Cao Van Hoan's family in Phu Chau Commune, Dong Hung District held a party to treat their relatives and neighbours. 107 people joined the party.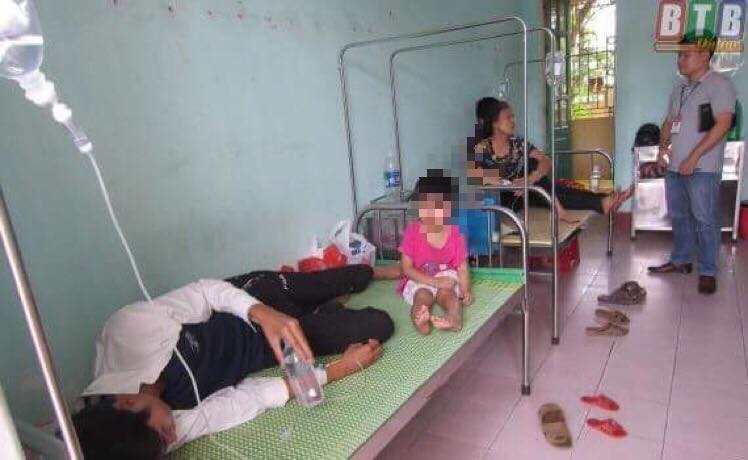 People taken to Dong Hung Gerneral Hospital for the treatment due to poisoning


At the early morning of June 11, some people started having stomachache and diarrhoea. After the treatment at home failed, they were taken to Dong Hung General Hospital.

After that more and more people who attended the party were hospitalised with the same symptoms.

The Phu Chau medical station reported that up to 50 people suffered from poisoning after attending the party with 31 hospitalised. All of these 50 people ate wild boar blood soup.

The provincial Department of Food Safety carried out a test which showed that it was the wild boar blood soup that caused the poisoning.

The department said that the people who were hospitalised have recovered.

Associate. Prof. Dr. Nguyen Duy Thinh from Hanoi University of Technology's Institute of Food Industry said that many people often think pig blood soup is good for health, but in fact, this dish has many latent risks. He added that the raw blood may contain many kinds of bacterium and parasites which can cause dangerous diseases, even death.