Miners feared dead as time runs out
>> Two missing after illegal mine collapses
Rescue forces are racing with time to find the two gold miners who have gone missing after a mine collapse in Hoa Binh Province three days ago.
Rescue forces search for missing miners on November 7

Quach Tat Liem, chairman of Lac Thuy District, said on November 7 that everyone was in a tense mood. "We will call for more rescuers and equipment and asked local authorities and people to help. If the miners are not found today, their chance of survival is pretty low."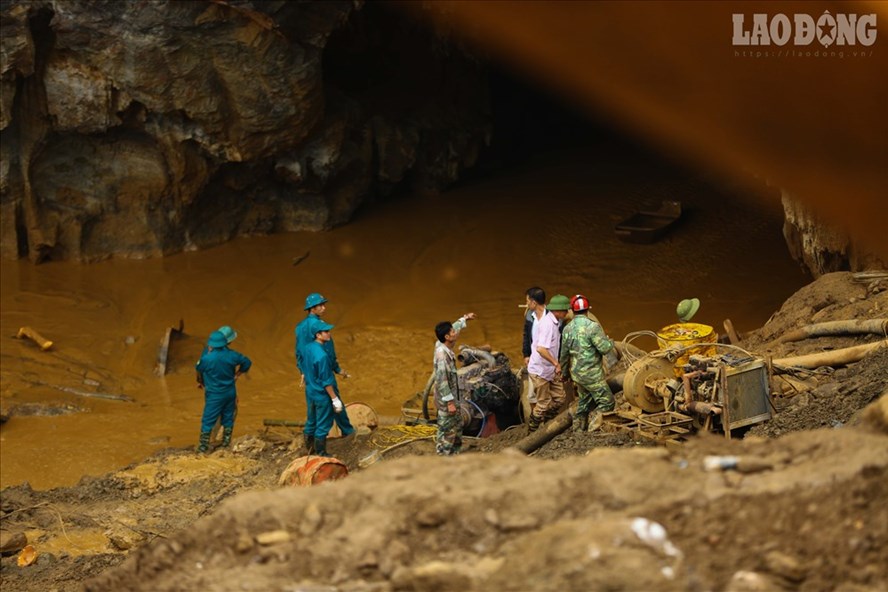 On November 6, a pump was broken and the water suddenly flushed back inside the cave, hindering the rescue mission. The rescuers also face many difficulties in Cot Co Cave is located in Long Village and there is no electricity.
The miners' families put up tents near the site to help with the rescue.
Truong Cong Xuan, the father of one of two missing miners, said, "My wife and daughter-in-law fainted after hearing the news. We hope they can be found soon."
On November 4, two workers were working inside Cot Co Cave at 2 am when a dam at the cave's mouth broke and water flushed into the cave. Rocks and gravel were also swept in and blocked the exit. The mine, owned by Bach Xuan Hung, has been in illegal operation for about five years. Hung has been detained for investigation.
The missing workers have been identified as Truong Cong Chanh from Thanh Hoa Province and Bui Van Thu from Lac Thuy District, Hoa Binh.