Fish die en mass in West Lake again
Fish have died en mass in Hanoi's West Lake again over the past few days.
The mass fish deaths were seen from July 7 near the Nhat Chieu, Ve Ho streets.
The dead fish, mostly tench and tilapia, have been floating along the shore of the lake, causing foul smell.
According to local people, the fish started to die some days ago with more seen from the evening of July 7.
There haven't been an official announcement from local authorities about the cause of the incident but it is suspected that the fish died due to the polluted water or the recent heatwave.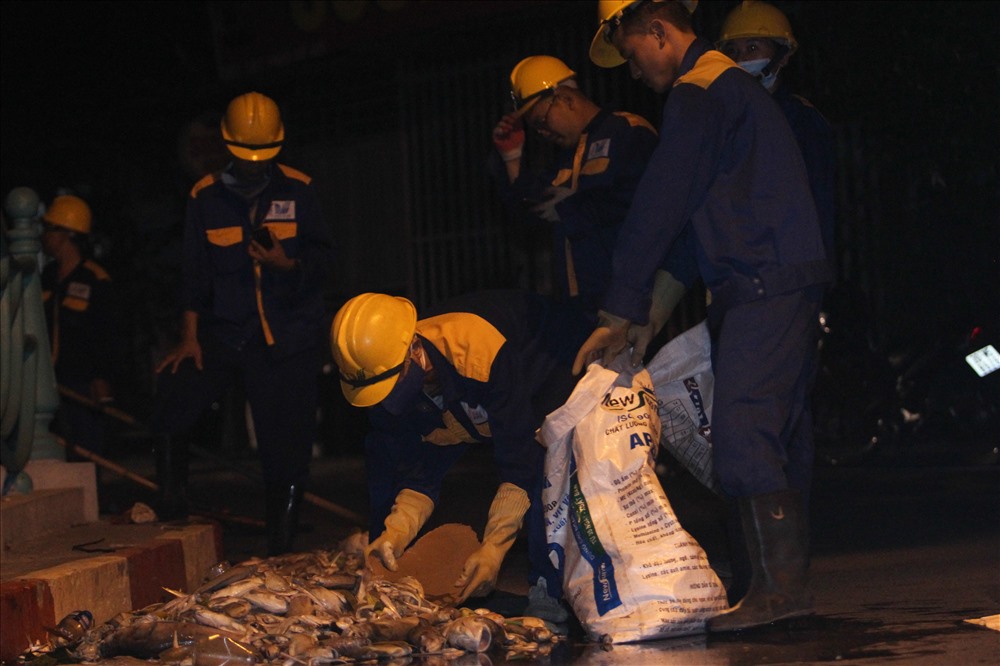 Environment workers collect the dead fish on July 8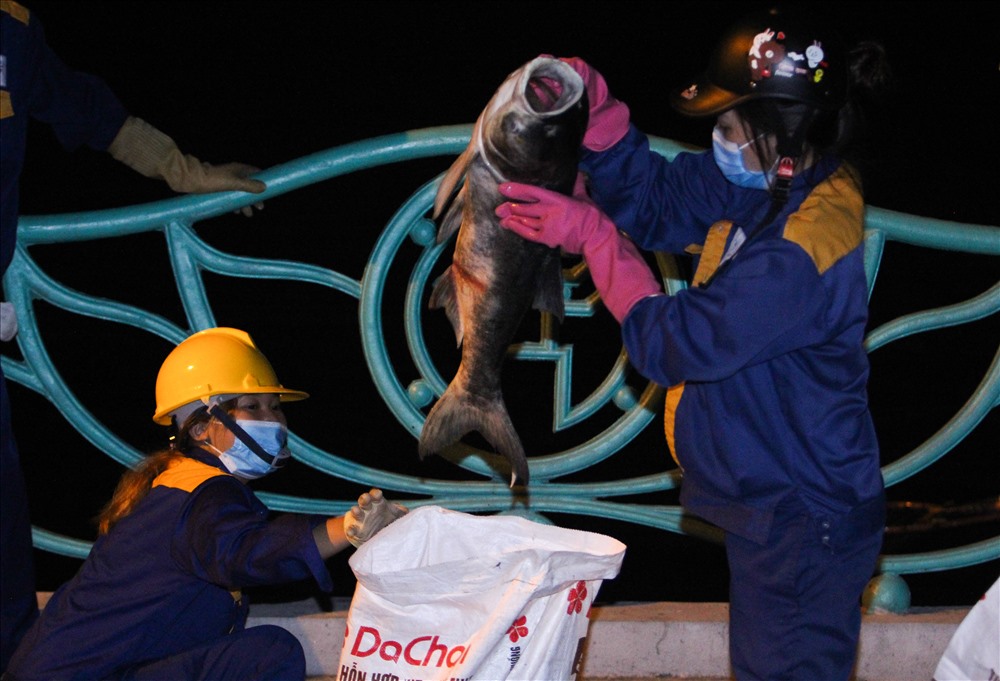 In 2016, over 10 tonnes of fish died in the Hanoi's biggest lake due to water pollution.