Hanoi police confirm boy dies of thermic shock in school bus
>> Hanoi first-grader school bus death to be prosecuted
Hanoi police have confirmed that the boy at Gateway School died from suffocation after being left in a school bus.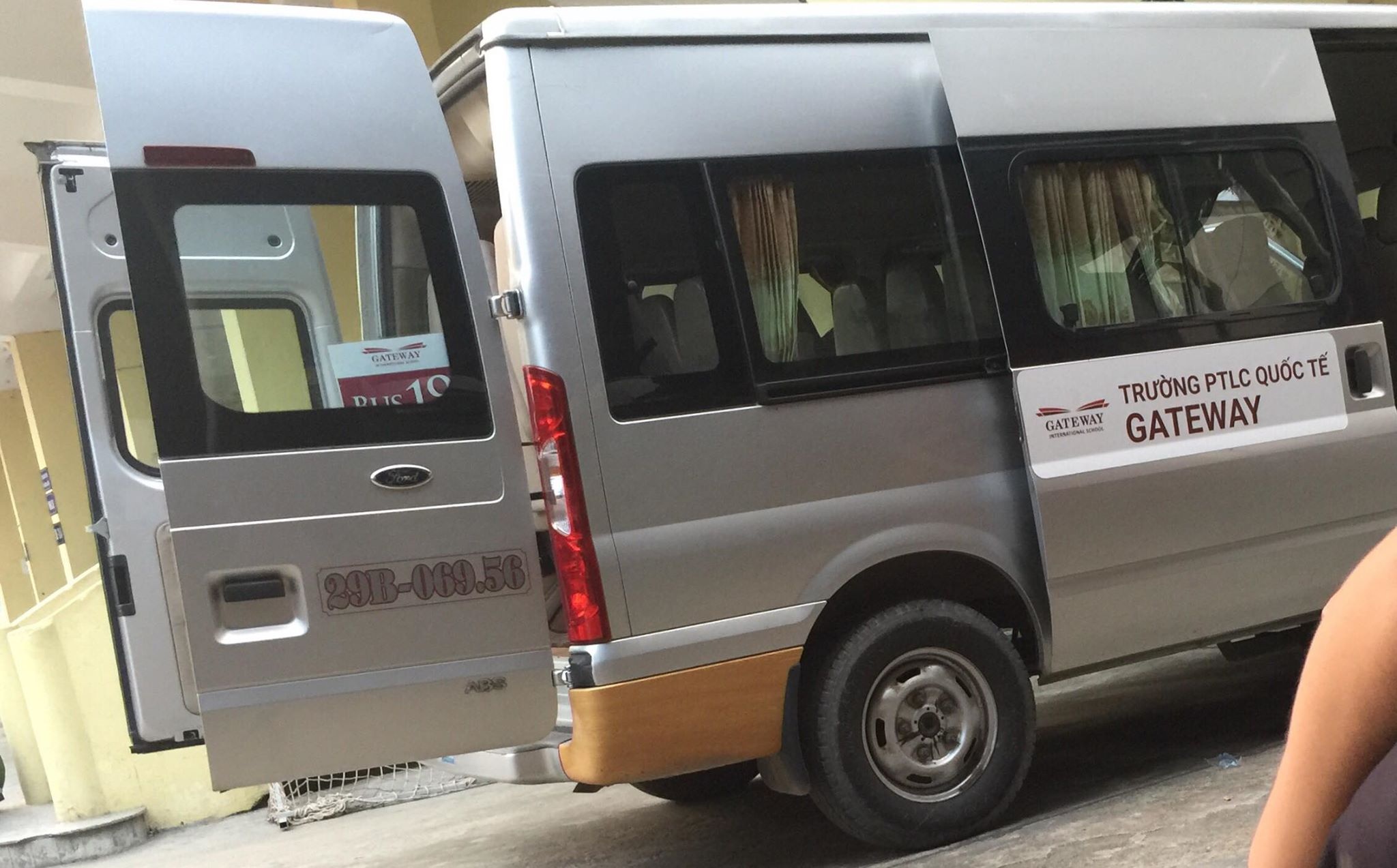 The school bus where the incident happens
In a report sent to the National Assembly's inspection team on Monday, deputy director of Hanoi Department of Public Security, Nguyen Thanh Tung said that the first-grader Le Hoang Long at Gateway School died from respiratory failure and thermic shock after being left in the school bus on August 6.

"Forensic tests showed that there was no action from outside," Tung said. "The boy died between 9-12 hours before being taken for the test." Tung said.

The official also said that they were still making clear why the boy was wearing a white T-shirt when being found dead, while he wore a red T-shirt with the school's logo earlier that morning.

"The red T-shirt was found wet in his schoolbag," Tung said. "We're carrying out further tests to find out the DNA left on it."

"We're also collecting more information to define the violations of the bus driver," he added.


The same day, Nguyen Thi Bich Quy, 55, who is in charge of supervising the students on the vehicle was detained for three months for the investigation.
Nguyen Bich Quy
According to a report released earlier at a press conference by the Cau Giay District People's Committee, Le Hoang Long, 6, from Gateway International School was found dead in the school bus at around 4 pm on August 6 by Nguyen Thi Bich Quy.

The vehicle with 13 students arrived at the school at 7:25 am. After the students got out to go to their class, Long was left behind, with Quy and the driver unaware.

The bus was then driven to a parking lot in the district.

Long's teacher Nguyen Thi Thuy checked the student attendance at 7:50 am and noted his absence, but she did not call the parents, the report said.

Only at 4 pm when collecting the bus to take pupils back home, did Quy discover Long lying on the car floor right behind the steering wheel.

The boy was given with first aid at the school medical room and then taken to E Hospital. But doctors at E Hospital said that the boy had died long before being brought to the hospital.

However, there have been rumours that the boy died from other causes not due to thermic shock on the bus because of the change of the T-shirt he wore.

In a meeting with a lawyer, Quy also said there were some strange things in the bus. First was the appearance of a balloon near the body of the boy while that had not been present in the morning. All the curtains were closed while they had been opened in the morning.