Lotus flower season arrives on Hanoi streets
Vendors selling lotus flowers travel the streets in Hanoi as the flower season comes in late May.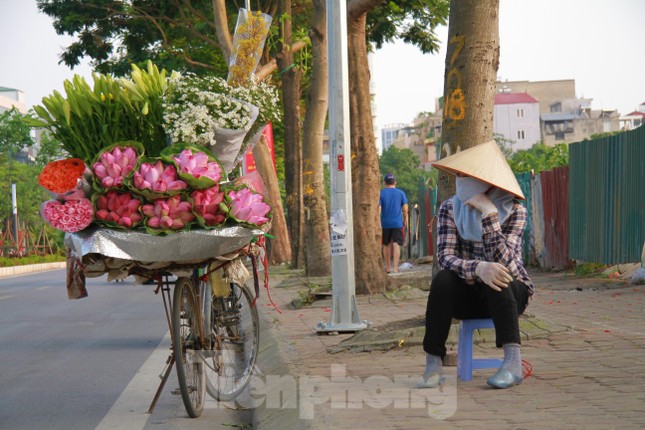 A vendor sells lotus flowers on a Hanoi street
Summer is a season of lotus flowers in Hanoi. The flowers are common as the flower vendors stroll local streets and alleyways.

Lotus flower season often lasts from late May to September, but the peak of the season is only in May and June.

Besides pink lotus, white lotus flowers are also favoured by many people. According to lotus pond owners, the white lotus can grow to two metres tall and the roots can span three metres wide.

The majority of the lotus are from Tu Liem, Thanh Tri and Thuong Tin districts. The lotus flowers in the West Lake tend to bloom later.

The lotus flowers are usually used to decorate houses and food, the root can be used in various dishes while its stamen can be used to make tea and the seeds can be used to make desserts or herbal medicines.

The price for a bouquet of 10 lotus flowers right now is ranging from VND50,000 to VND80,000. The price can go up to VND100,000 if lotus seed pods are included.


Some photos of the lotus flower vendors in Hanoi: