Educator supports high-quality public school model
Nguyen Kim Dung, deputy head of the Institute of Educational Research under HCM City University of Pedagogy, answered questions about high-quality public schools which charge extremely high fees.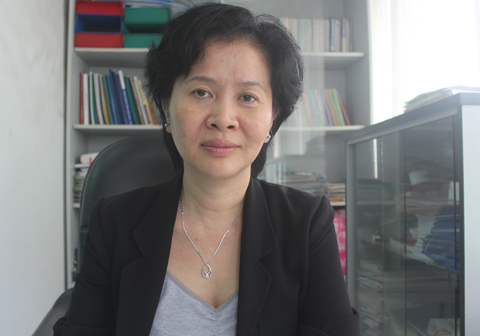 Nguyen Kim Dung, deputy head of Institute of Educational Research
High-quality public schools would get the same government investment, training programmes, as well as assessment and certificate systems, as normal public schools receive. However, the number of students in a class at such schools would be significantly lower, with more high-tech equipment, and tuition fees would be much higher than normal public schools.
What do you think about high-quality public schools?
Everyone likes high-quality schools, so it's reasonable that people will pay higher fees than normal for high-quality education. Even the government has to make a big investment for these projects. Besides, state investment should be directed to the disadvantaged and mountainous areas, while letting more well-off families pay the higher school fees in the cities.
Families spend a lot on extensive tutoring sessions and this project is a way to make the revenues of schools and teachers' salaries more transparent. However, people raised concerns because they still don't know what the graduation requirements are and how many schools will implement this plan. The government should do some detailed research to answer all these questions.
Even though there are people who support the project, many others oppose the idea and they said this type of school will only benefit rich families. What's your opinion?
A survey at a high-quality school in HCM City showed that 25% of the students come from low-income families. This means parents are willing to pay more for their children's education. We also suggested that schools spend 10-15% of their scholarship funds on students from low-income families.
The quality of a school is decided by its equipment, teachers' quality and students' ability, and of these three students' ability plays the most important role. High school students will either take the university entrance exams or join vocational schools, but most students want to pursue their academic studies further. Parents and teachers have been asked to contribute ideas to the project.
Do you think that this project will widen the gap between rich and poor and so perhaps it's not the correct path for a socialist community?
Our budget for education is limited so it's great if people can contribute to the system. High-quality public schools are for families who can afford the fees, so government can give more subsidies to normal public schools in order to improve their quality.
Even rich people have worked hard. The goal is to create a community where everyone can go to school and everyone can be rich.