VND140m to little girl with multiple diseases
Dantri readers have sent VND140m (USD6,000) to support a nine-month-old baby girl who has heart disease.

10-month-old Nguyen Khanh Linh

10-month-old Nguyen Khanh Linh weighs only 5kg and is suffering from complicated congenital heart disease, pulmonary atrophy and brain atrophy. Linh's two older siblings stay with their grandparents as her parents bring her to Hanoi for treatment.

Linh's mother, Truong Thi Thu Hoa, stays at the hospital to look after her so she can't work. Linh's father works as a shipper for VND5m a month which is not enough to pay for Linh's treatment. They mostly depend on charity meals to get through the days.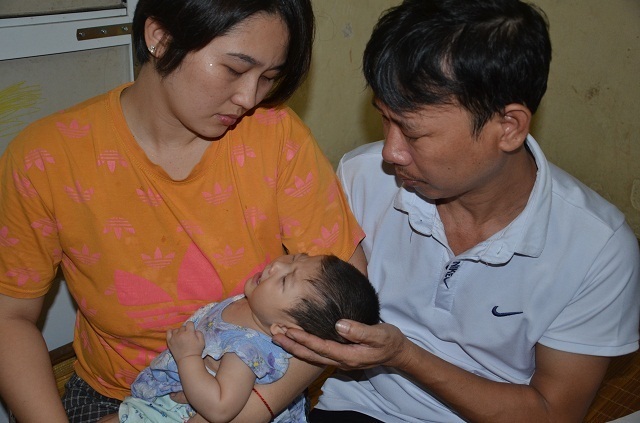 Linh with her parents

Many readers have called and donated to Linh after knowing about her situation. They have donated directly VND30m to Linh's family. Via Dantri Newspaper, the readers continued donating VND111,950,000.

Hoa said she was moved when she received the donation.

"We are really in debt to you all. This is such a huge amount of money and very meaningful to us. I was worried because doctors said Linh was going to need heart surgery and stem cell transplant. You have saved us," she said.