New Dantri classroom opened in Lai Chau
Dantri/DTiNews held an opening ceremony for a classroom project for mountainous children in Nam Ban Ethnic Boarding Secondary School in Lai Chau Province on November 20.

New classroom project opened in Lai Chau
"Today is Vietnamese Teachers' Day so I'm really moved to be able to stand here to pay tribute to the teachers," said Pham Tuan Anh, deputy editor-in-chief of Dantri.

Dantri Newspaper has built 33 classroom projects in Vietnam and this is the third project in Lai Chau Province where teachers and pupils alike have to face various difficulties. In 2015, Dantri Newspaper built three classrooms in Tan Uyen District and another project in Sin Ho District.

Many other projects are being built in Phu Tho, Nghe An, Dak Nong and An Gang provinces. 17 bridge projects have been completed across Vietnam.

Anh also thanked the sponsor, An Binh Bank, leaders of Nam Nhun District People's Committee, the district's Department of Education and Training and the local authorities for creating favourable conditions for them to complete the project.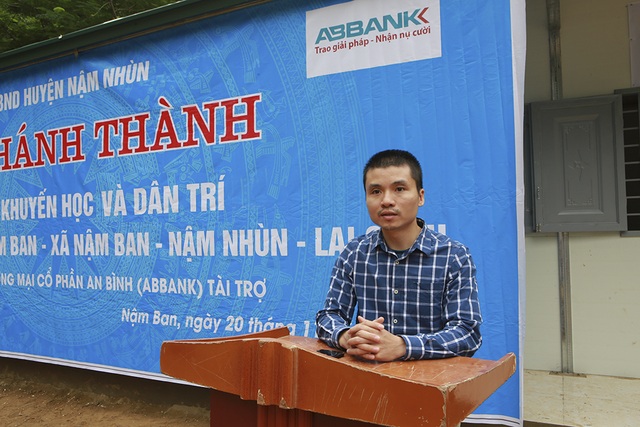 Pham Tuan Anh, deputy editor-in-chief of Dantri speaks at the ceremony

Nguyen Thi Huong, deputy head of An Binh Bank said after witnessing the difficulties of the teachers and pupils, since February, they had worked with Dantri to build four classrooms and expand the kitchen for VND500m (USD22,000). This is also their gifts on the occasion of the Teachers' Day.

"I hope our help will make the studying and teaching environment better," she said.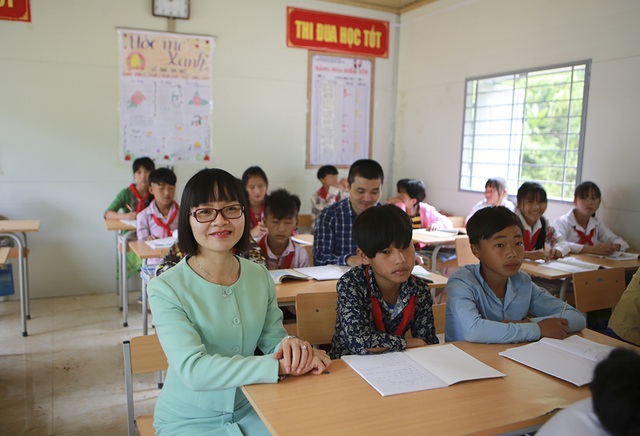 Nguyen Thi Huong, deputy head of An Binh Bank visits a class

The old four classrooms, a library room and a staffroom of Nam Ban Ethnic Boarding Secondary School were destroyed in a tornado on April 7.

The school's director Nguyen Van Minh said, "I want to express our gratitude and I hope that the pupils will work hard in the future in our new facilities."

During the ceremony, Dantri Newspaper and An Binh Bank gave 26 gifts that worth VND13m each to the pupils. Phan Cao Quynh Anh, a fifth-grader at Ngoi Sao Hanoi Primary School, donated and sent six gifts that worth VND3m (USD130) to the pupils in Lai Chau Province.