Readers help elderly woman and her grandson overcome illness
Dantri/DTiNews readers have sent VND142m (USD6,174) to help an elderly woman to cover medical treatment costs for her grandson.

Hoang Thi Hoa receives donation
10-year-old Nguyen Phuc Kiem's grandfather had Agent Orange after serving in the army during the American War. His father is mentally ill and he suffers from cerebral palsy. Kiem's mother is disabled and can't do hard work so everything falls on his grandmother's shoulders.

Kiem's grandmother, Hoang Thi Hoa, often brings him to the Centra Acupuncture Hospital for treatment.

"We never have enough money for meals. I have to ask other patients' family and hospital staff to share some of their meals with us. Luckily, everyone is very kind," she said.

After their story was published, many have called and donated to the family. Dr Duong Van Tam helped transferred VND141 million in donations from readers to Hoa and her grandson.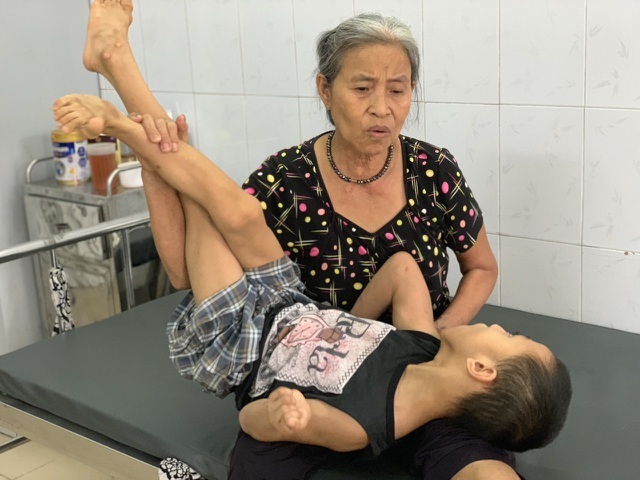 Hoang Thi Hoa and her grandson


"Are you really helping us?," Hoa said upon receiving the donation. "I never dreamed of having such money. Now I can buy medicine for my grandson for a whole year. I'm really happy, I hope he will get better soon."

According to the doctors, Kiem's situation has improved as he can speak with his grandmother. Hoa also said Kiem asked her to bring him to the hospital. "It hurts me so much," she said.

Hoa said she would deposit the money and use it for Kiem's treatment.

Dr Duong Van Tam also thanked the readers and Dantri for helping people in dire need.