Nightlife activities resumed in Hoi An
A wide range of cultural and arts activities have just been resumed in Hoi An after a suspension period due to the Covid--19 pandemic.
Visitors to Nguyen Hoang Night Market in Hoi An City
The Night Street project launched by the Hoi An City Centre for Culture, Sports, Radio and Television in Quang Nam Province, allows visitors to enjoy performances of folk arts of Quang Nam Province, and shows the traditional costumes of Hoi An locals.

Traditional musical instruments of many ethnic groups around the country, as well as courses on folk songs and choral singing will also be reopened in the city.

In addition, visitors will have the chance to learn about calligraphy and join folk games such as bai choi (a popular folklore style of singing in the central and south-central regions of Vietnam) and bit mat dap noi (beating pots while blindfolded).

In the near future, Hoi An authorities will organise the Hoi An-Japan Cultural Space, featuring numerous attractive activities such as the reproduction of Japanese traditional tea art, ancient car rental services, and introduction of Vietnamese and Traditional costumes.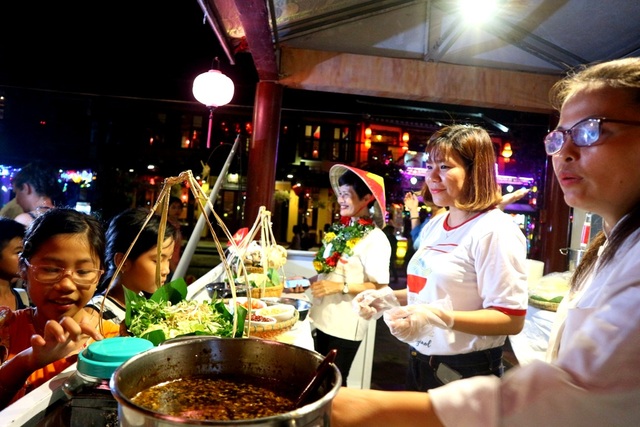 To promote tourism, a food festival will be held at An Bang beach on July 18.

Chairman of the Quang Nam Chefs Association, Le Ngoc Thuan, said that the event will see 20 chefs from local hotels and restaurants compete through their takes on Hoi An specialities.

"Visitors to the festival can not only enjoy local foods and music but also learn more about the importance of the sea and environmental protection by limiting the use of plastic bags," he said.