Vietnam's last Java rhino's skeleton on display
The skeleton of the last Java rhino in Vietnam is being displayed at the Cat Tien National Park in the southern province of Lam Dong

The one-horn Java rhino whose scientific name was Rhinoceros sondaicus annamiticus, was shot dead at the national park in 2010.

According to the park's director, Nguyen Van Dien, the display aims at raising people's awareness on protecting wild animals in Vietnam.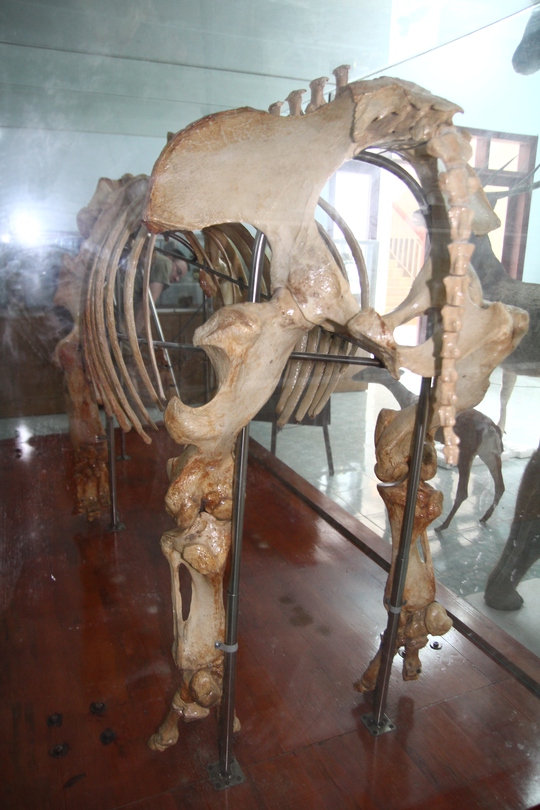 "Rhinos have no rival except for humans," Dien said. "This last Java rhino was shot dead by horn hunters."

The decomposing body of the animal was found on April 29 with a bullet stuck in its bone and horn missing. Experts said that it had been killed five months earlier.

Some lost bones including vertebrae and horn were rebuilt by gypsum and composite.