Japanese donates over 200 paintings to Danang Museum
A Japanese art collector has just donated 238 paintings by well-known Vietnamese artists to the Danang Fine Arts Museum in the central city of Danang.
A painting name "House" by painter Nguyen Si Tot
Japanese collector Itoh Toyokichi, 80, also lent 49 other works from his collection, named Houei (Prosperity), which he has collected from Vietnamese artists over the past 30 years to the city museum.

Itoh Toyokichi, who is also a businessman, began collecting the works of Vietnamese painters in late 1989 after his trip to Hanoi. He named his collection Houei (Prosperity) with the hope to "open a new era of mutual development and prosperity".


The collector features works by famous Vietnamese painters many of whom graduated from the Indochina College of Fine Arts (now the Vietnam University of Fine Arts) such as Nguyen Gia Tri, Tran Van Can, Tu Duyen, To Lien and Duong Bich Lien, Nguyen Tien Chung, and Linh Chi.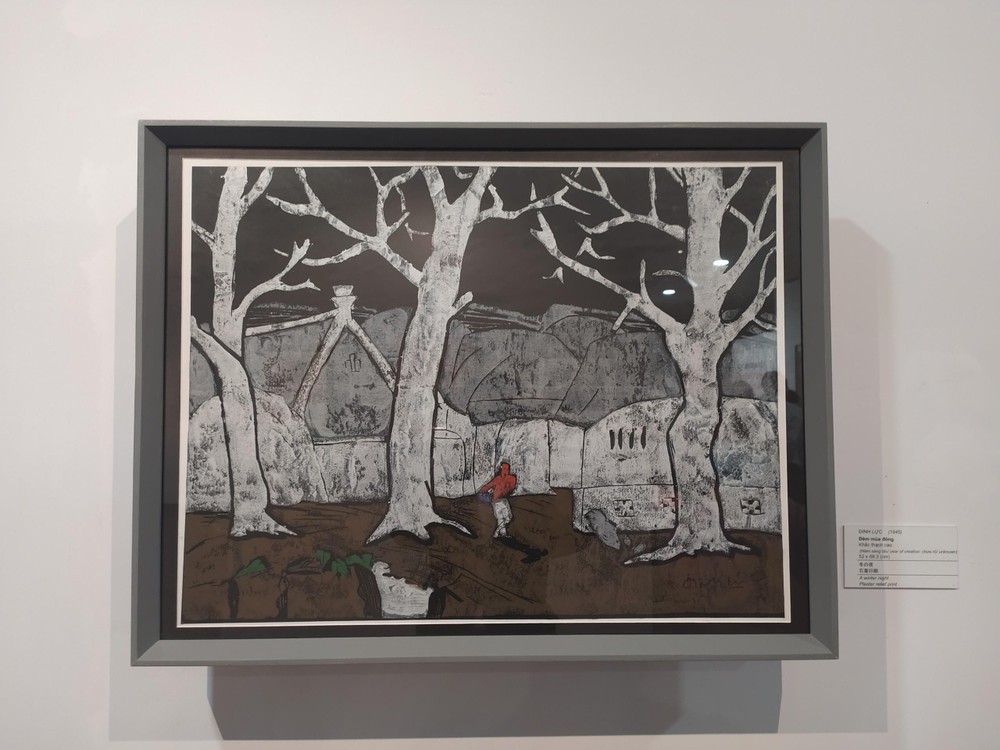 "Winter night" by Dinh Luc

Since 2005, he has introduced his collection at various exhibitions in Japan and the South Korea to promote Vietnam's historical and cultural values to visitors.

The Danang Fine Arts Museum has selected 22 paintings donated by the collector to display at an exhibition which opened on March 29.

The paintings feature natural landscapes, portraits and still life in assorted mediums of oil paintings, silk, watercolour, and wood cut prints.