Nghe An faces water crisis as Dao River polluted
Many water companies in Nghe An are struggling as the Dao River is polluted and they have to buy water from Song Lam JSC.

A pump station of Tuan Loc Company


Even though Dao River pollution has been largely reported by the media as dead animals were found in the river, many water companies still use Dao River's water as their water sources, upsetting the local residents. Nghe An authorities have asked water companies to buy unprocessed water from Song Lam JSC which are using water from Lam River.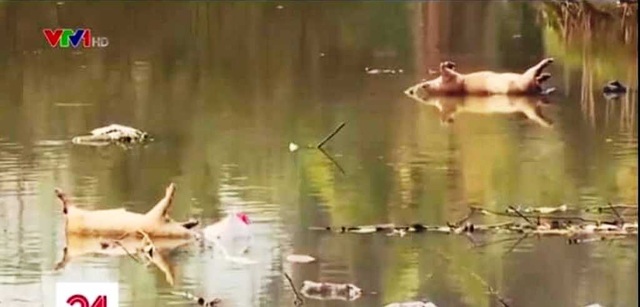 Dead animals were found in the Dao river in Nghe An Province. Photo by VTV
However, several companies still use water from Dao River including Nghe An Water Supply JSC.

According to the company, it only costs VND900 per cubic metre when they exploit the water from Dao River but the cost is VND1,950 per cubic metre if they want to buy water from Lam River. Nghe An JSC said they had gained approval from the provincial authorities and the water quality is ensured. However, due to public pressure, they have been banned from using Dao River's water.

Five other companies that are still using water from the Dao River are Nam Giang Company, Hung Phuc Company, Hung Thong Company, Hung Tay Company and Hung Nguyen Company. Some other companies such as Vissai Cement Company are also using Dao River's water.

Le Duc Cuong, chief of the office of Nghe An People's Committee, said, "We are waiting for the final results on whether Dao River's water is polluted or not. If the results show that the water has been polluted and cannot be used then all companies must be banned from using it."