Homeowners suffer grave damages from erratic power
Hundreds of households in Nhu Xuan District in Thanh Hoa Province are complaining about their electronic devices breaking as the power grid has dramatically fluctuated.

There's no plan to clear up the electric corridor


Le Nhu Y, a resident in My Re Village, said they had suffered from constant small power outages. Some days, there were nine power outages in just a minute. "TV, refrigerator, washing machine and other devices in my house have all broken. I have repaired them dozens of times already," he said.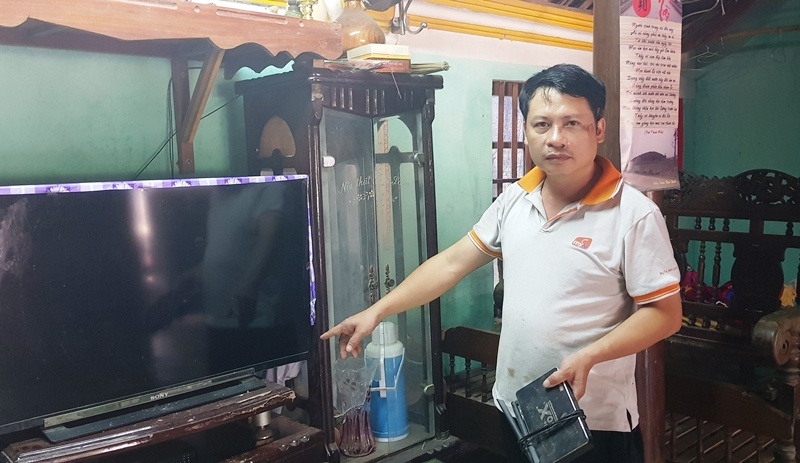 Le Nhu Y says that many electric devices in his house have been broken
The power grid often suffers when it rains because the electricity lines and pylons are covered in tree branches and there's no plan to clear up the electric corridor.

"When it looked like we were going to lose power, I immediately shut off the circuit breaker but I wasn't fast enough," he said. "Many devices have broken."

Nguyen Quang Du, deputy head of the infrastructure economy of Nhu Xuan District, admitted that the power in the area became erratic when it rains. Local government offices also suffer.

Due to difficult mountainous terrain, the electricity line was connected from Nong Cong District which is 30km away. The lines run through Nong Cong, Nhu Thanh districts before reaching Nhu Xuan so if there is any problem in Nong Cong and Nhu Thanh, Nhu Xuan District will suffer.

"There was a plan to build a 110kv station since 2013 but nothing has been done," he said.