Quang An Flower Market busy for Vietnamese Women's Day
Hanoi's Quang An Flower Market was busy with lots of traders and customers overnight as demand rose for Vietnamese Women's Day October 20.

At 2 am, the well-known flower hub was packed with people, mostly are retail traders. Doan Doan Cuong, said he had to transport flowers to Hai Phong City immediately, following a request from a client.

Meanwhile, a group of students from the Vietnam National University of Agriculture were searching for flowers to sell for charity. "We buy flowers from wholesale markets, then we'll arrange the flowers and sell them to raise a charity fund for people in the mountainous and remote areas. We've been doing this for three years," a student said.

The flower prices this year are higher than in previous years. The price for a bouquet of rose was VND120,000 to VND150,000.

"These flowers are from China," a trader said. "They're more expensive but they have a brighter colour and a better shape."

Trinh Thu Ha, a retail customer from Thuong Tin District said she often went to the wholesale market to find products at cheap prices. "I want to arrange the flowers myself and give gifts to friends and relatives. It's cheaper than buying from a florist," she said.


Quang An Flower Market is the biggest wholesale flower market in the north. The market is packed with people as flowers come and go from 2 am to 4 am.
Some photos of the market: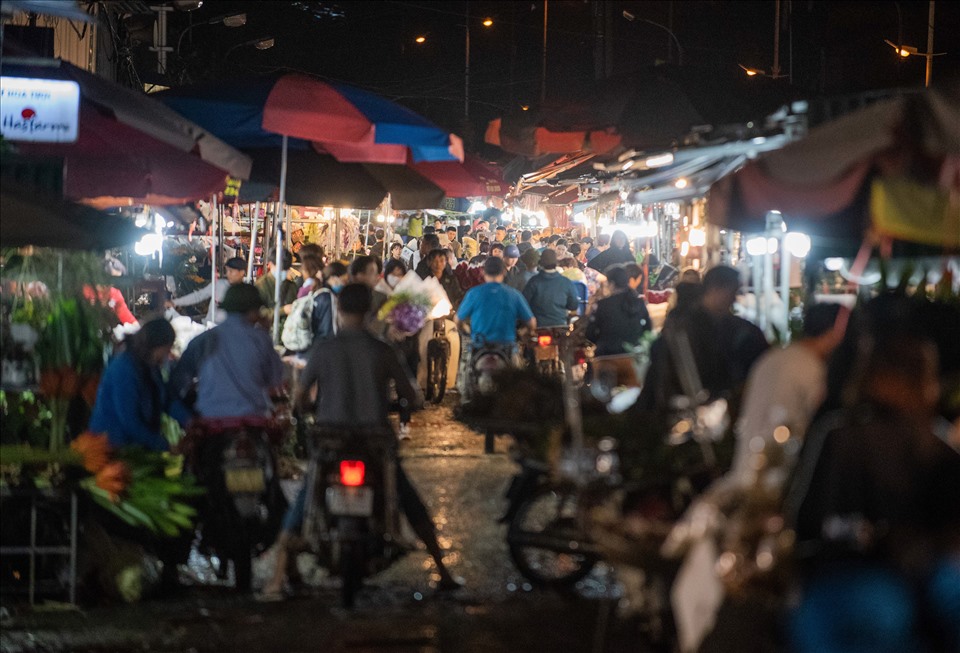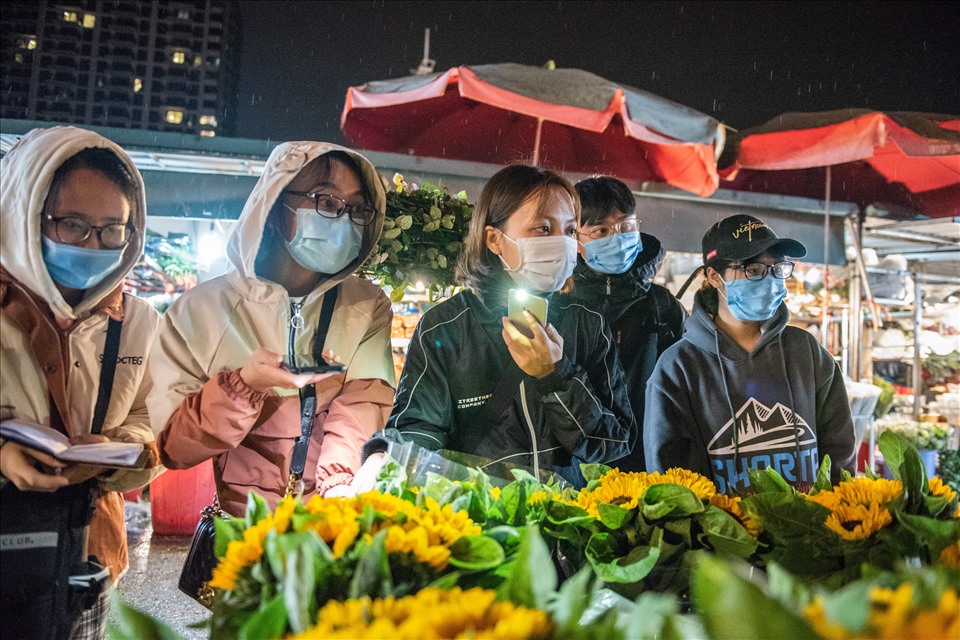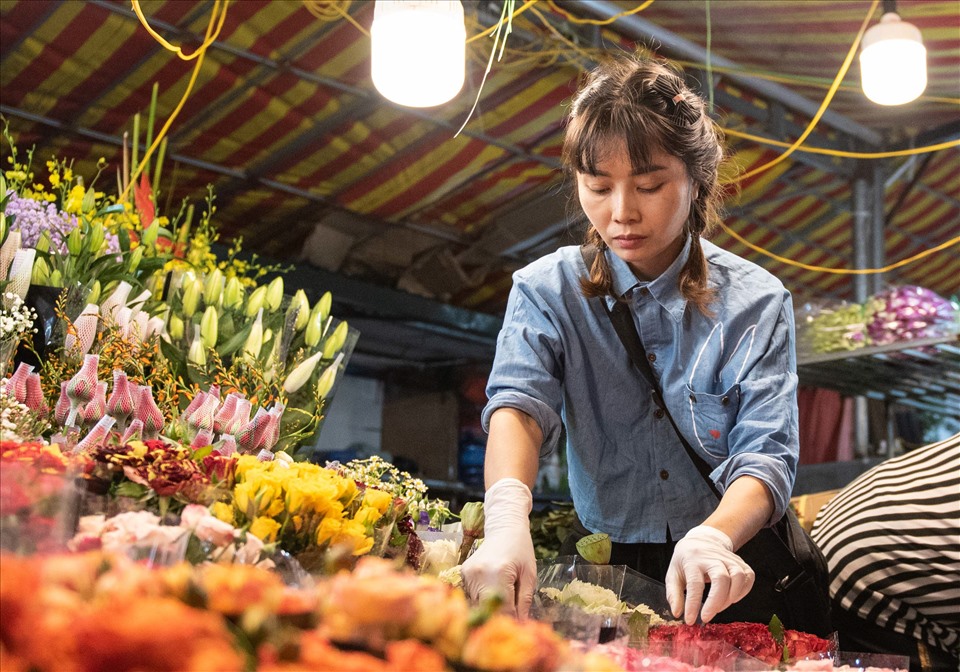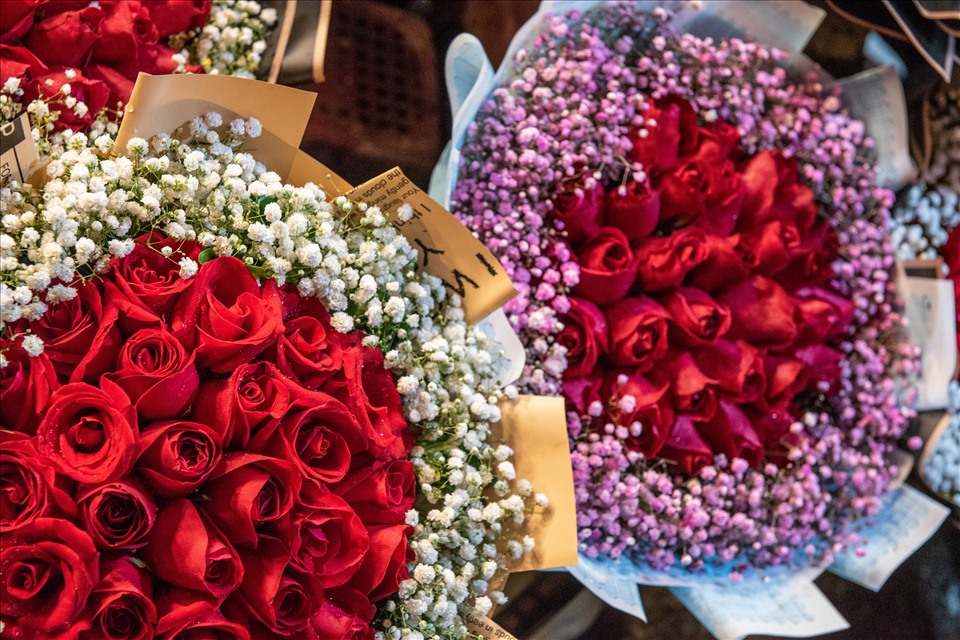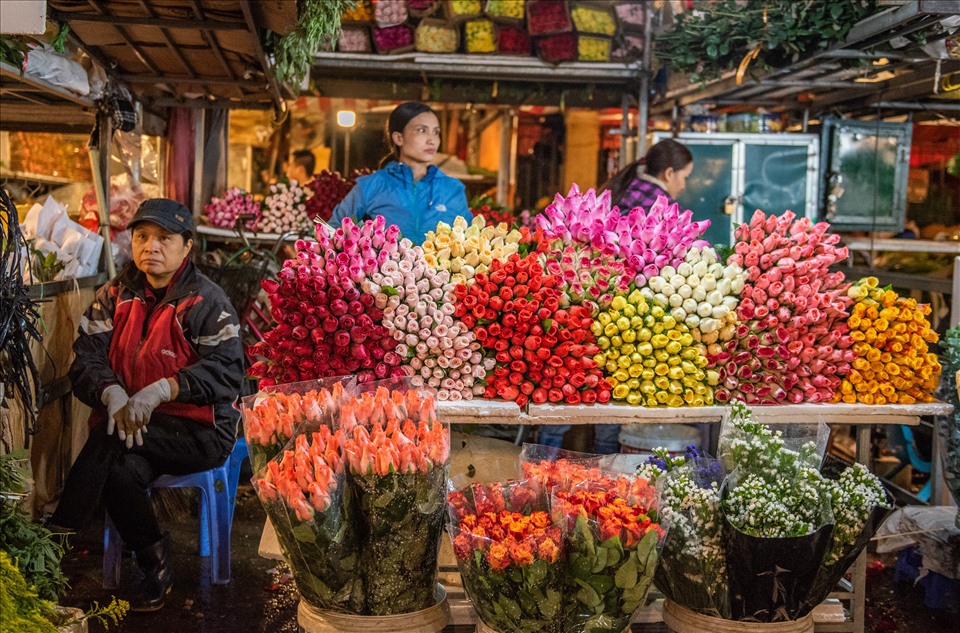 Quang An Flower Market