Van Don Island to replace nearly 1 million toxic buoys at fish farms
Authorities in Quang Ninh Province have planned to remove nearly one million styrofoam buoys used at fish farms in the Van Don Island District and replace them with environmentally-friendly alternatives.
Styrofoam buoys are used at fish farm in Van Don Island

Quang Ninh has some 55,000 hectares of sea area that can be used for fish farming and most of the local farmers are using styrofoam for their oyster cages. Many old styrofoam buoys are being left on the bay, causing pollution. Although the province started the plan to replace the styrofoam buoys two years ago, only around half of the buoys have been removed so far due to many local farmers being unable to afford the cost of replacements.

Van Don Island District has the largest area of fish farms and used 90 percent of the styrofoam buoys in Quang Ninh.

Speaking at a recent meeting on the issue, Quang Ninh Provincial People's Committee Party Secretary Nguyen Xuan Ky asked Van Don District to remove the last 1 million buoys before April 30 this year at the latest.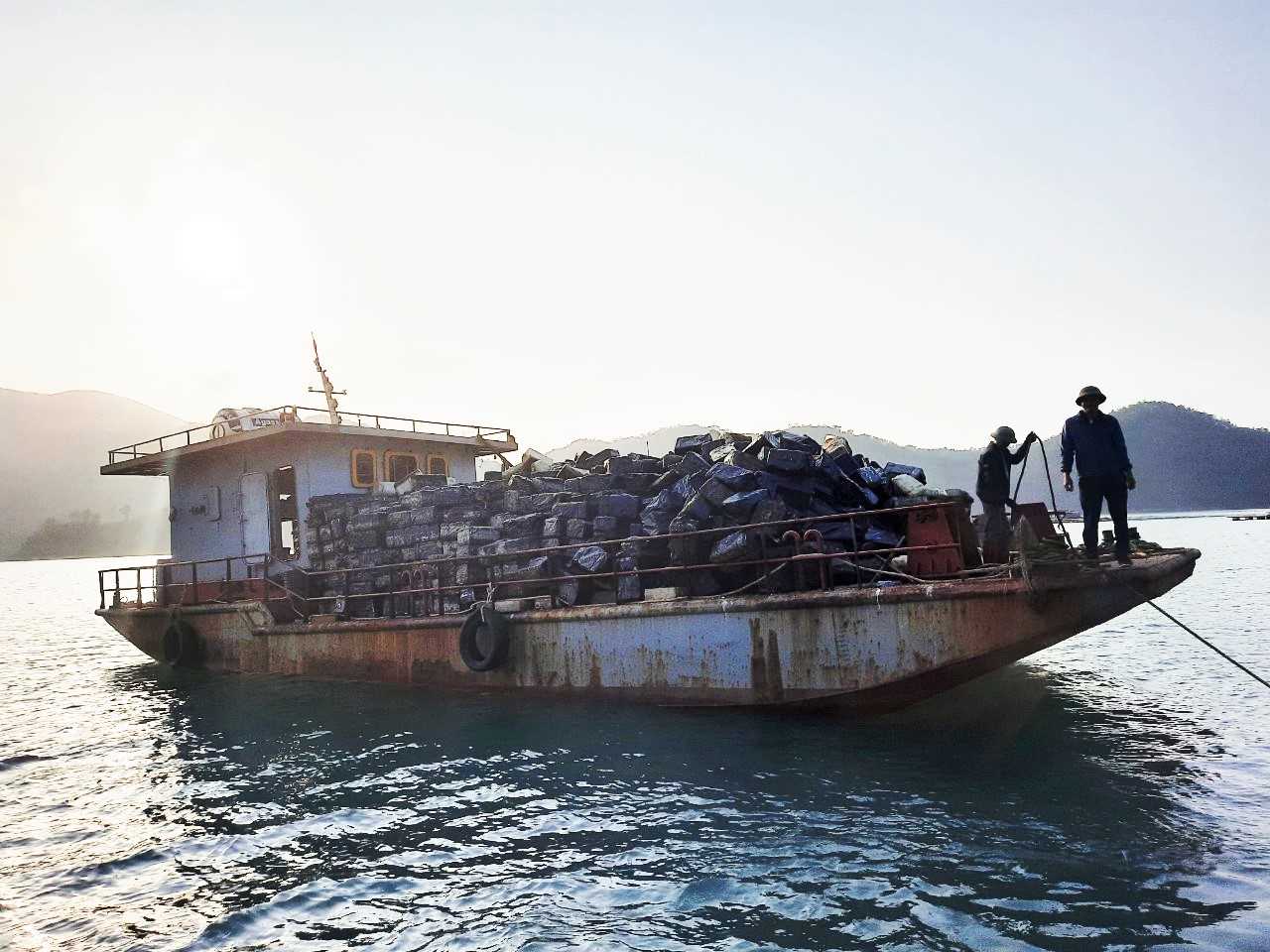 The buoys are removed from the farms

Millions of the styrofoam buoys were replaced by plastic buoys at fish farms on the Bai Tu Long Bay.
Local farmers said that as the cost of plastic buoys is higher, and they needed time to source replacements.


"Prices for styrofoam buoys range between just VND25,000-35,000 (USD1.10-1.50) while each plastic buoy costs at least VND50,000 (USD2.20)," a farmer named Nguyen Duy Ha explained.


Vice chairman of Van Don District People's Committee, Dao Van Vu, said that most local fishermen have been supported when replacing toxic styrofoam buoys with environmentally-friendly alternatives to ensure sustainable farming. However, they need time due to being affected by the pandemic.


"We're working with some firms to help farmers with preferential loans or buoy supplies so that we can complete the work by the end of this year," the official said.