What's on August 2015 (Daily updated)
MUSIC AND PERFORMANCES
HCMC – Arts Festival Autumn Melodies 2015
Aug 25 – 30
HCMC Opera House, No. 7 Lam Son Square, D.1
Vietnamese artists in symphony orchestra, chamber music, musicals, and ballet will gather and perform in Ho Chi Minh City. The Arts Festival this year also has the biggest number of international artists and Vietnamese talents from abroad.
Eleven performances and activities will be held for six days from the 25th to the 30th of August, 2015, introducing to the audience the world's quintessence of arts and a few recent outstanding works of Vietnamese composers.
HCMC- Performance by Acoustic trio
Aug 21, 9pm

Decibel Lounge, 79/2/5 Phan Ke Binh Street, D1
The Lost Art, a HCM City-based band of three expat musicians from the UK, the US and Japan, will hold an acoustic music performance.
The band will play and sing popular Vietnamese songs like Cho Nguoi Noi Ay (I'm Waiting There for You) composed by Huy Tuan and Tim Lai (Found) by Microwave.
Admission is free.

HCMC- Performance by the Queen band
Every Thursday, 8.30pm
39 Le Duan St, D1
The Hard Rock Cafe Vietnam is now featuring The Queen band every Thursday night. The band, consisting of nine Vietnamese and Filipino singers and musicians, will play Latin and rock music.

HCMC-Rapper, Japanese DJ hit Chill Sky Bar
Aug 13, 9pm
Chill Sky Bar, AB Tower, 76A Le Lai Street, D1
DJ Lead, also called King of Japan, will perform with Vietnamese rapper Suboi in the show Hip Hop Takedown.
For table reservations, call 0938822838.
Hanoi-Concert "Tango or not" at Manzi Art Space
Aug 9, 8 pm
Manzi Art Space,14 Phan Huy Ich Street
A collection of Tango Nuevo compositions by Astor Piazzolla. The concert is led by world re-known conductor Philippe Lesburguères who is Piazzolla's friend and co-composer of the legendary "Oblivion", together with other talented musicians of the Vietnam National Opera and Ballet Theatre.
Surcharge: 250,000 VND (incl. one free drink)
Due to limited seating capacity, email them at manzihanoi@gmail.com before Wed 6 Aug to reserve seats.
Hanoi-Public Performance "From. To ."
Opening: Aug 2, 12 pm – 10 pm
Date: Aug 3 – 16, 10 am – 4 pm
Nha San Collective 2, 15th floor, 01 Luong Yen
Participating artists:
– Nguyen Thuy Tien
– Patricia Nguyen
– Duc Flying Bay
– Ly Hoang Ly
– Tuan Mami
For more information about the program visit event's facebook page at: https://www.facebook.com/events/940213629355789/

Hanoi-Classic Ballet Performance "Swan Lake" with Russian Ballet Company Talarium et Lux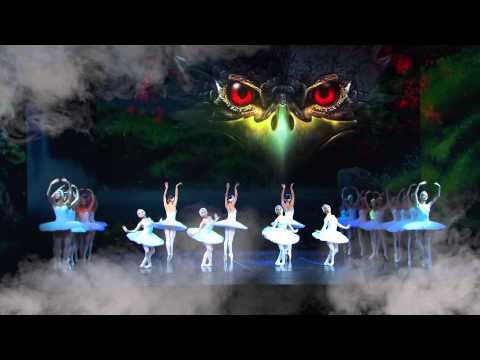 Aug 1, 8 pm,
Vietnam National Convention, 57 Pham Hung Street
The audience will see "The swan lake" in the magical, fantastic world of 3D animation in the classical execution of ballet dancers. The ballet "Swan Lake", with a great number of admirers, wins favor of those who – for various reasons – have never been interested in this art form.
Ticket price: 1,000,000 – 2,500,000 – 3,500,000 – 4,500,000 VND.

For more details on free ticket delivery, please contact: 0913489858 / 0983067996.
HCM City-Germer team hosts classical concert
Aug 2, 6:30pm
Thanh Nien Media at 345/134 Tran Hung Dao Street
Germer established by a group of the HCMC Conservatory of Music's students will host its 10th concert entitled "Mot chang duong" (a journey).
Featuring all the amateur and professional artist members of Germer to contribute piano, violin, and vocal performances.
Audiences have a chance to enjoy some masterpieces of "Petite Suite 'Prélude'" by Debussy, "Turkish March" and "Sehnsucht nach dem Fruhling" by Mozart, "Oblivion" by Piazzolla, "Galop-Marche" by Lavignac and "Vocalise" by Rachmaninoff.
Tickets priced at VND60,000 per person are available at Otus Consulting, Level 5, PaxSky Building, 34A Pham Ngoc Thach Street in HCMC's District 3. Spectators are advised to make online registrations at http://bit.ly/1cbvNYy. For more information, call 0949 516 196 or 0983 979 896
Hanoi-Performance of Opera "María de Buenos Aires" by Astor Piazzolla
Aug 14 and 15, 8 pm
Hanoi Opera House, 1 Trang Tien Street
Maria de Buenos Aires is a Tango Opera written by Ástor Piazzolla and libretto by Horacio Ferrer which premiered at the Sala Planeta in Buenos Aires in May 1968.
Ticket prices: 200,000 – 350,000 – 500,000 VND. All tickets available at Hanoi Opera House or can book online at ticketvn.com.
For free delivery Call: 0913489858 / 0983067996.

_____________________________________________________
EXHIBITIONS
Hanoi-Photo Installation "8m²"
Until Aug30, 9 am – 7 pm
Goethe-Institut Hanoi, 56-58 Nguyen Thai Hoc Street


"I remember 8m² was a standard, a minimum requirement of living space for one person during the subsidized economy. Nowadays, after half a century struggling, many people still have to toss and turn in that 8m² space, but it is not 8m² for just one person, at times it is 8m² for 8 people…"

In his photo installation "8m²", artist Nguyen The Son addresses the individual consequences of the progressing industrialization in Vietnam. People who move to the city in quest of work and often live there in the smallest spaces under severe conditions for years. The project documents the small corners of these living environments and gives the workers a voice by incorporating their personal belongings into the artwork.

The installation was shown for the first time within the exhibition Green Journey for Vietnam at the University of Fine Arts in Vietnam. The Goethe-Institut is pleased to present the project now as solo exhibition and in an extended version.

Free admission.
Hanoi-Exhibition showcases Vietnam's struggles through 70 years
Aug 26-Sept 6
National Library, 31 Trang Thi Street

Featuring some 1,500 items on the August Revolution and the 70 years of building and protecting the country.
The exhibition of books, magazines, paintings and photos, will highlight the hard life of the Vietnamese people before the August Revolution in 1945; important moments of the revolution; the Independence Day; President Ho Chi Minh, as well as achievements that the country has made in various fields.
Hue – Exhibition "The Bridge Span"
Opening: Aug 2, 5 pm
Exhibition: Aug 2 – 11

New Space Arts Foundation, 2nd Floor, 15 Le Loi Street
Come to the art exhibition "The Bridge Span" by artists: Purich Srisuay's, Natthapoom Saenghan, Thanomasak Suwannasi, Lê Quốc Hoàn, Nguyễn Thành Trung.
Hanoi-Silk Painting Exhibition "The Order" by Le Thuy
Until Aug 25
Chula, 43 Nhat Chieu, near Water Park
The first solo exhibition by young artist Le Thuy.
Artist's statement:
"I have a cynical feeling about life. What my eyes see is only the tip of the iceberg, and the beauty that I observe is seemingly not itself. Everything appears to follow a certain order which has been created to control and arrange rules aiming at establishing an organized and disciplined society.

I am passionate about silk as it is a traditional typical material of Eastern Area. Silk is smooth but weaved with extremely tight silk fibers, just like connections among individuals in a society. I exploit the transparent aspects of silk to create the feeling of longing, mystery, and obsession. Viewers can focus on the image on the surface of the silk, or also see through the silk to what is behind the silk, to create tension that reflects my own obsessions."
____________________________________________________________________________
OTHER EVENTS
Hanoi-Highland Market with Black H'mong People from Sapa at Metropole
Aug 24 and 25, 5 – 9 pm
Sofitel Legend Metropole Hanoi, 15 Ngo Quyen Street

Tour a miniature street bazaar full of crafts and souvenirs at our Highland Night Market in the Metropole courtyard. To bring the mountainous atmosphere to the landmark Hanoi address, 11 members of the Black H'mong ethnic minority from Lao Chai, Sapa are showcasing and selling their own homemade products such as brocade, silver jewellery and other handicrafts.
HCM City-Charity run

Aug 15,

Aiming at raising VND100 million (US$4,700) to help heart patients.
All donations made by the participants will go to the Ministry of the Interior's "Hieu Ve Trai Tim" (Understanding the Heart) fund meant to help underprivileged people.
The even has attracted 250 participants.
There will be 5km and 3km races for men and women respectively and games to educate sedentary office workers about some common health risks.