Disabled Quang Ngai teacher honoured for social contributions
A disabled teacher in Quang Ngai Province has been honoured for his great efforts in teaching disabled children over the past 10 years.
Teacher Tran Tuan Kiet at his class for disabled students in Quang Ngai Province.
Tran Tuan Kiet, 37, became unable to walk after a fever at the age of three. Despite his disability, Kiet was determined to study hard and he graduated from three local prestigious universities including the Danang University for Teacher Training, the Industrial University of Ho Chi Minh City, and the Hue University of Sciences.
At present, Kiet is working as a teacher in his hometown and he is also chairman of the Quang Ngai Provincial Association of People with Disabilities.

He has organised many free classes for disabled and disadvantaged children in the area over the past 10 years.

Kiet said that from his own experiences, he has a deep empathy with disabled children.

"With my classes, I just want to help them prepare for a better future and become helpful people," he said.

According to the teacher, teaching disabled children is not just giving them knowledge. Teachers must try to help these special students to overcome their own problems and weaknesses.

The young teacher shared that he is now having to hire space for his free classes.


"Now I just want to have a proper facility for my classes," he said. "I'm also working on some projects and asking for more funds to help disabled people in our area."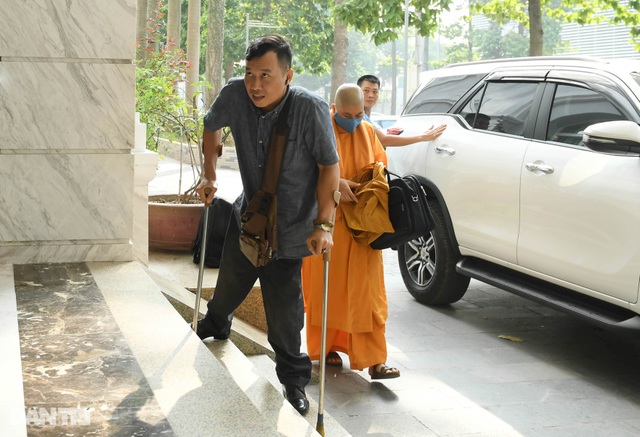 Tran Tuan Kiet arrives in Hanoi for the ceremony on November 27.


Tran Tuan Kiet was among 400 people nation-wide honoured for their contributions to social works and charity activities at a ceremony held by the Ministry of Labour, Invalids and Social Affairs on November 28.