Locals complain over polluting wood processor
Hundreds of households in Thanh Hoa Province have filed complaints about a local wood processing factory.

The wood processing factory located near residential area

According to the locals at Nha May Village, even though the wood processing factory of LHD JSC only went into operation in November 2018, it has caused severe pollution. The surrounding households are tortured by loud noises and chemical smells coming from the factory.

Do Thanh Chien said, "We have lived here for 20 years. Our house is next to the factory so we live with the noise, smell and smoke which cause headache and dizziness. Elderly people and children often have respiratory diseases."

Chien questioned why the factory was located just some tens of metres away from the residential area. There's also no pollution control system. The local people held a meeting with the company's managers and suggested 13 proposals but they haven't received any feedback from the company.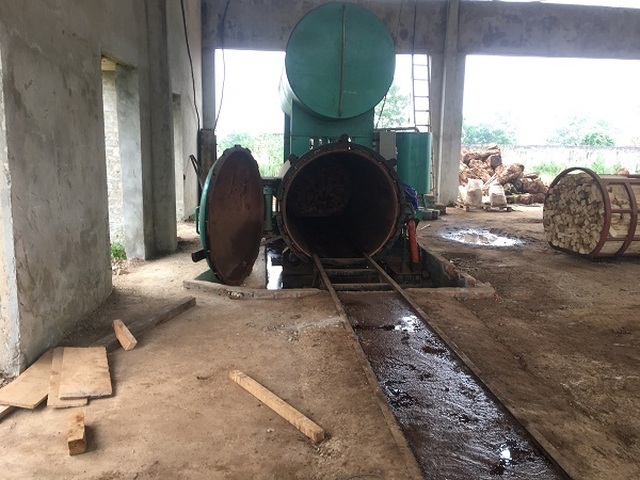 Inside the wood processing factory

Another local, Le Van Thanh, said, "The factory is located upon the water source for hundreds of households in Bai Tranh Commune so everyone is afraid of water contamination."

On April 24, the Department of Natural Resources and Environment worked with the authorities in Nhu Xuan District and Bai Tranh Commune to work with the locals and company representatives. But the situation hasn't improved. On May 6, the department continued pointed out violations at the factory such as lack of labour protection equipment for workers.

They confirmed that its operation is not in accordance with the environment protection plan approved by Nhu Xuan District authorities and demanded to relocate the factory to another location that is at least 100 metres away from the residential area. According to the department, the carbon monoxide level at the factory is eight times higher than permitted.

The factory is also asked to install the necessary equipment to protect the environment by June 30.